Buffalo Bills safety Damar Hamlin paid an emotional tribute to the individuals who saved his life during an ESPN's ESPYs award ceremony.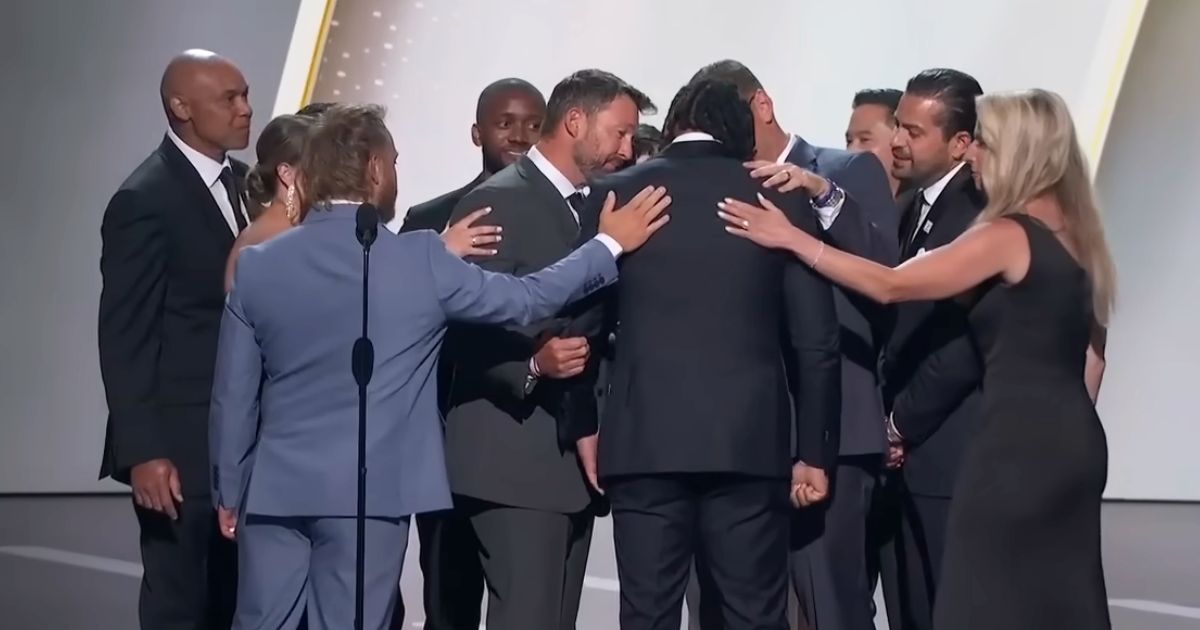 On a Monday night game in January between the Buffalo Bills and the Cincinnati Bengals, the norm of the game took a terrifying turn when Damar collapsed on the field. It was later revealed that the cause of his collapse was a cardiac arrest. The medical team swiftly stepped in, providing immediate aid on the spot, a crucial factor that contributed significantly to his survival.
Damar was rushed to the hospital, and after several tense days, was released, having been cleared to resume his football career. This miraculous turn of events was celebrated during the ESPYs award ceremony, where Damar himself presented the Pat Tillman Award for Service to the Bills training staff who came to his rescue.
Overwhelmed with emotion, Damar struggled to hold back his tears as he walked onto the stage, leading to a spontaneous standing ovation from the audience.
"Please welcome this year's recipient of the Pat Tillman Award for Service: the training staff of the Buffalo Bills," Damar said during the ceremony, his voice choked with gratitude.
Accepting the award on behalf of the entire team, Nate Breske, head trainer, thanked God for His intervention during the life-threatening event.
"By the grace of God and divine intervention, we had the best outcome we could have prayed for or imagined," Nate declared, adding, "Damar — first and foremost, thank you for staying alive, brother."
Nate Breske further stated that while Damar's ordeal was terrifying, it has had an impactful result. The trainer expressed hope that the incident would raise awareness about cardiac emergencies and the importance of learning life-saving skills such as CPR and the use of an Automated External Defibrillator (AED).
Breske further acknowledged the positive outcomes of such a distressing incident, noting that Damar's ordeal served to unite the nation and demonstrated the potent power of prayer.
"Damar's injury was able to bring our nation together for a moment and show the world the power of prayer."
Since the incident, Damar has shown great appreciation for his second chance at life, expressing heartfelt sentiments on social media during his 25th birthday in March. He wrote on Instagram, "Life is a precious gift. it's a blessing to see another birthday."
"Even though I walk through the valley of the shadow of death, I will fear no evil, for you are with me; your rod and your staff, they comfort me." – Psalm 23:4