A school bus driver went above the call of duty to help save the lives of 40 school children from a bus fire. The principal of the school she works at is calling her a hero and we can't help but agree with that.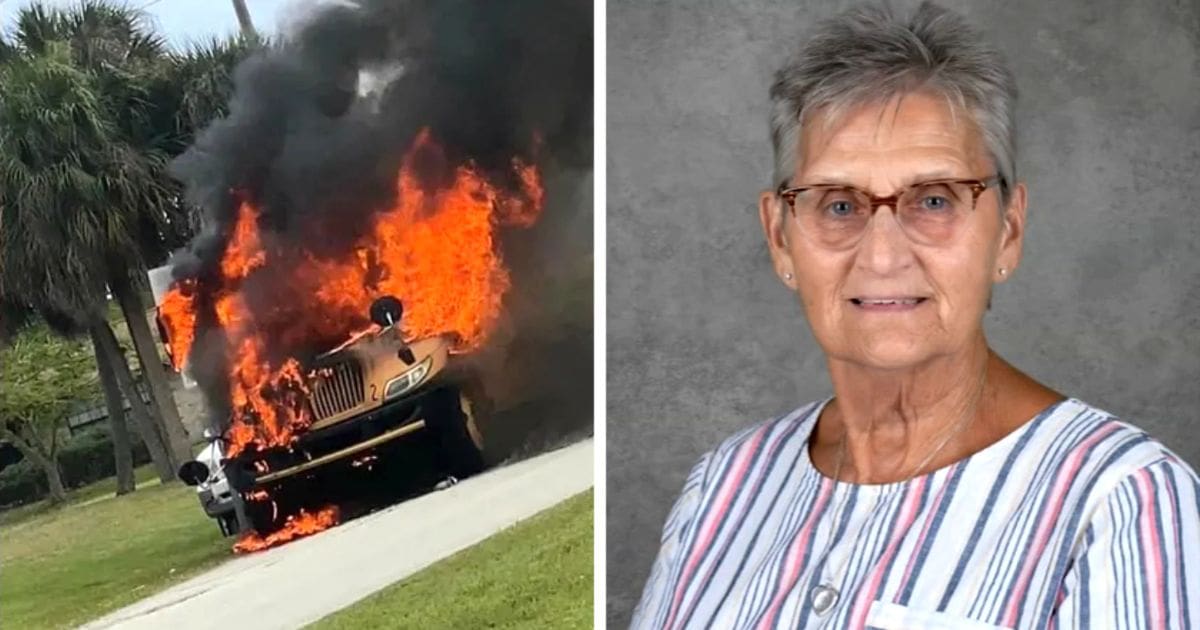 Everyone has a hero in life, someone to whom they can look up, and gain encouragement, and for these school children, it is their school bus driver, Janet O'Connell, who regularly goes beyond her job description to take care of them.
When Janet noticed smoke coming from the bus while she was driving on the route, her priority was the children and she rushed to get all 40 kids to safety. She pulled the bus to a side and found that the smoke was coming from the front of it.
She did not waste any time ensuring the lives of all forty of her students from kindergarten to sixth grade were safe and off the bus to safety. The video of the incident shows how scary the situation was as the smoke is billowing from the front of the bus and then huge flames enveloped the bus.
Janet's dedication to her job is the reason why she caught notice of the fire early and was able to get all her forty students home safely that day. What really touched our hearts was the servant heart she has for her students and also that she did not want any publicity for what she did.
She told the principal, "I did what I did because I love my kids."
The principal praised her saying, "We are blessed that everyone is safe. This is due to the quick actions of our driver, Ms. Janet, and the students. We are proud that our students showed how they are leaders of great character as they assisted one another."
May we be inspired to serve others with a servant's heart just like Ms. Janet O'Connell did. Let us strive to serve others and God with humility, love, and compassion.