Jay Weaver, the bass guitar player and singer of the Christian band Big Daddy Weave passed on last January 2 due to complications from COVID-19.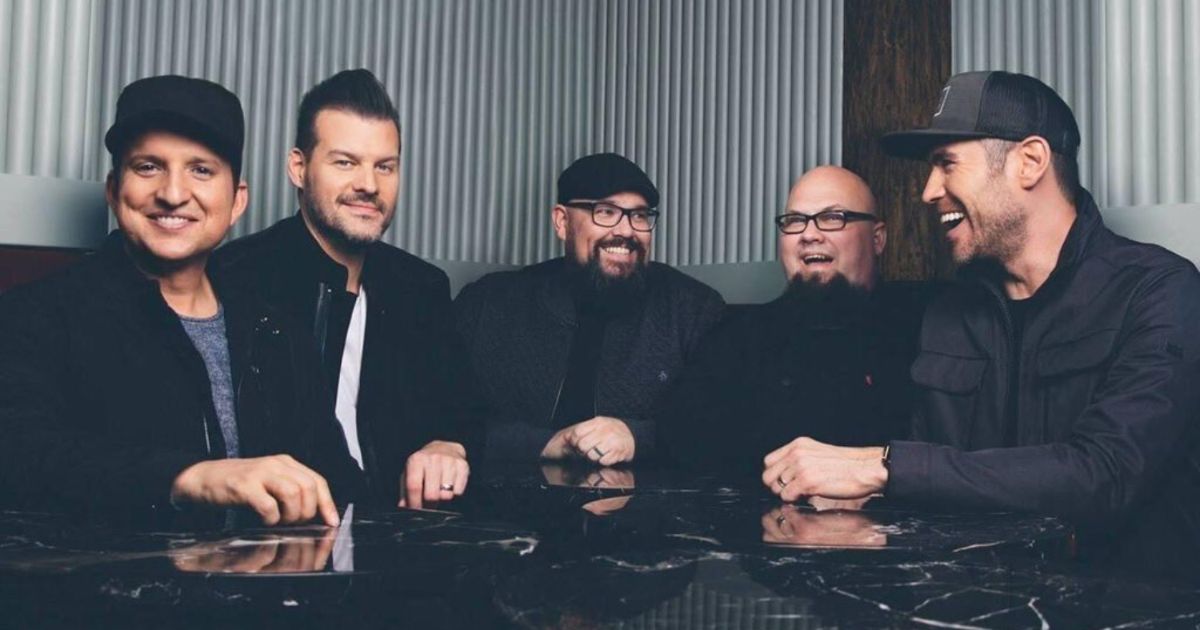 This fighter faced several health problems in the past years. He had a health scare last August. CBN News reported that he was hospitalized due to complications after his dialysis. He also faced a severe infection last 2016, which caused his feet to be amputated.
Big Daddy Weave asked for everyone's prayers last January 1 as he struggled to fight COVID-19. "Jay has been in the hospital for five days fighting a tough battle against COVID," they wrote. "Would you pray with us for complete healing for Jay and for peace for his family? We pray in the name of Jesus that it be so."
His wife, Emily Weaver, asked for prayers for healing as well. She said, "I am asking you all to pray for Jay. He has been in the hospital since Tuesday. He is fighting so hard. I can see it on him as I look through the window of his door. Yes, he has the awful virus. I just want my best friend/everything to get better."
Sadly, his body succumbed to COVID-19 and its complications. Many followers, friends, and colleagues in the industry have expressed their heartfelt condolences and messages for Jay's wife and three kids. His brother and bandmate, Mike Weaver, announced his passing through an emotional video last January 2, a couple of hours after he died.
He said, "Thank you so much for all your prayers for my brother. You have walked with him through a huge fight, and I'm so sorry to bring this news, but I'm also excited to celebrate where he is right now. My brother Jay went to be with Jesus just a couple [of] hours ago due to complications due to COVID-19."
Mike was also thankful to everyone who prayed for and supported his brother. "You guys have helped carry him through so much, and man, I'm telling you, the Lord used him in such a mighty way…Anybody who's come in contact with him, man, just knows how real, you know, his faith in Jesus was."
He went on to say, "I believe even though COVID may have taken his last breath, Jesus was right there to catch him." He said that Jay now "sees things I long to see."
"My heart's broke for my family," he continued. "But we all just really wanted to thank you for walking with us through so much for so long." Mike briefly paused in between words and tried to hold back his emotions.
Our hearts are saddened to hear that Jay Weaver, former bass player in Big Daddy Weave, has passed away. Please join us as we pray for Jay's wife, three children, and the Weaver family. 💙

Read more at https://t.co/p9RCa5e33U pic.twitter.com/6E5wEsZFNk

— K-LOVE Radio (@KLOVERadio) January 3, 2022
Our hearts go out to our friends in @bdwmusic. Jay Weaver, bass player for Big Daddy Weave, passed away earlier tonight.
We pray for comfort for his family, but we rejoice in knowing he is whole again, with his Heavenly Father.
(📸: Jay at the 47th Annual #DoveAwards in 2016) pic.twitter.com/1pWPDdQuPj

— The Dove Awards (@GMADoveAwards) January 3, 2022
The grieving brother said that "the prayers for healing can turn to prayers of thanksgiving now." Comforted by the thought that his brother is with God now. He also looks forward to the day when they will be reunited with Jay in heaven.
"I just trust in the Lord and know His love," Mike wrapped up his statement with this powerful line. This sad news greatly affected him, their family, Jay's wife, and kids, but they still chose to trust God amid the pain and loss.
"For I am convinced that neither death nor life, neither angels nor demons,[a] neither the present nor the future, nor any powers, neither height nor depth, nor anything else in all creation, will be able to separate us from the love of God that is in Christ Jesus our Lord." Romans 8:38-39