Steve Harvey is one of the most famous and hilarious hosts we have now. He is known for his humor, but one incident at a restaurant in Southern France brought him to tears.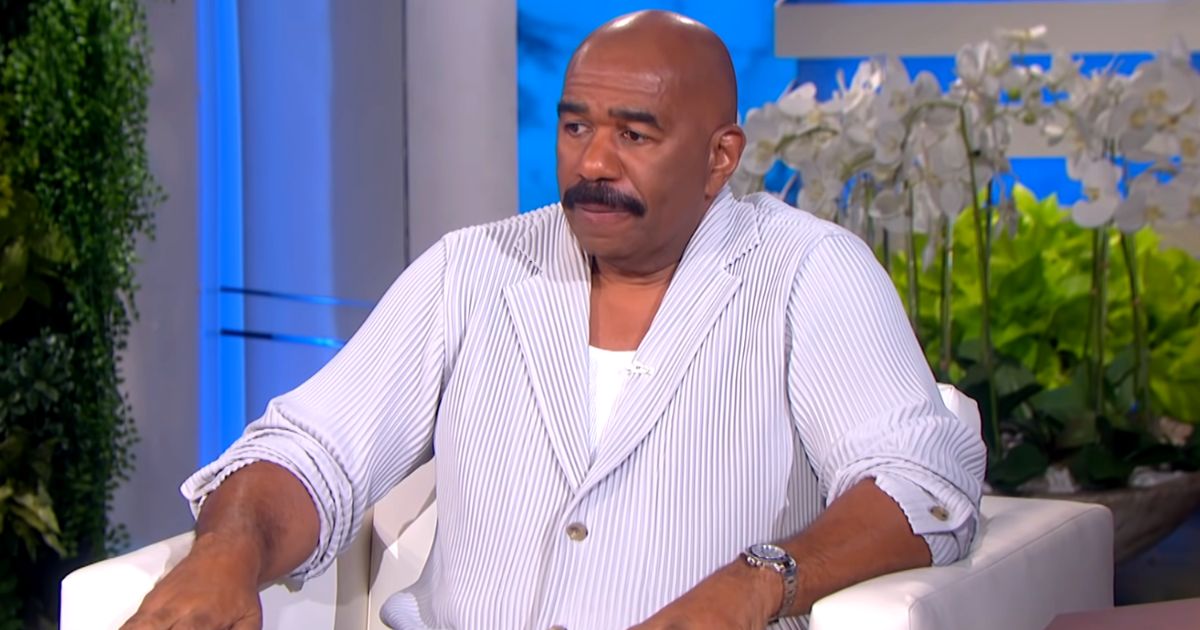 Steve recounted this unforgettable experience when he guested at the Ellen Degeneres Show. "I went to this island off of Cannes in the south of France, and the only way to get to this restaurant is by boat," he narrated. "And I walked in, and Elton John is there….and then all of a sudden, my daughter said, 'Daddy, Elton John's walking over here!' He said, 'Steve, my man!' and we hugged and everybody in the restaurant was watching. And I talked to him, and he went back to his seat."
Suddenly, the DJ started to play his show's (Family Feud) theme song. To his surprise, everyone in the restaurant knew the song.
"The DJ in the south of France started playing the 'Family Feud' theme song, and everybody in that restaurant knew the song, and I started crying," he recalled. "It just made me cry. And my daughter said, 'Dad, why are you crying?'"
His reply was: "Cause I'm a hood guy. I'm from Cleveland, I come from nothing. And these people are doing the 'Family Feud' theme song in the south of France? It just messed me up, man."
Steve has been hosting the show since 2010, and he has won multiple Daytime Emmys for being an 'Outstanding Game Show Host.'
He also talked to Ellen about an upcoming show where he will be a TV judge in a courtroom comedy called, "Judge Steve Harvey." He said that he wanted to do 'real cases' but with humor. He explained that his 'specialty' is everyday people. He can relate to them and resonates with them well.
Steve is thankful and appreciative of the people who support him. He remains humble despite the fame and success he experiences now. Humility, gratitude, and appreciation are some of the values that will ensure one's success and longevity in any field.
"Humble yourselves before the Lord, and he will lift you up." James 4:10