An impromptu performance of a Gospel song by Jennifer Hudson on her show has left audience members in tears.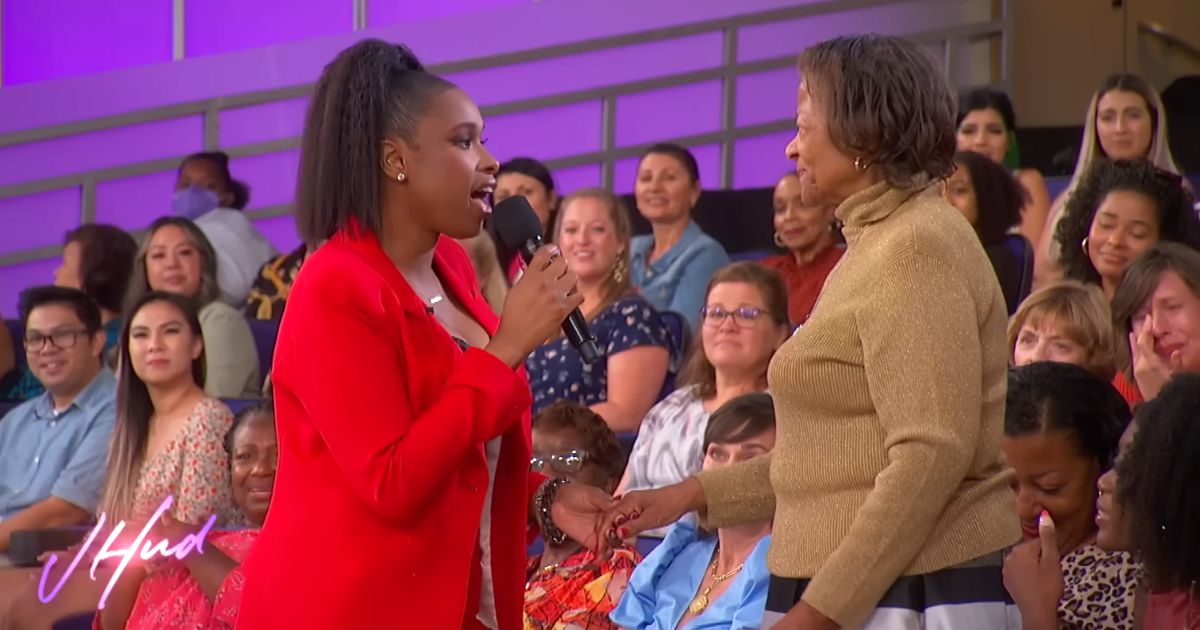 The award winning singer was requested by an old lady from the audience, if she could sing the song 'Jesus Promised Me A Home Over There'. The singer could be seen seemingly surprised at the request.
Do you have a particular song?" Hudson asked.

"'Jesus Promised Me,'" she answered.

"'Jesus Promised Me'? My grandmama used to sing that," Hudson said, seemingly shocked to hear the name of the song.
The singer held the old lady's hand and sang the song. Her wonderful voice filled the studio, the audience and especially the old lady could be seen moved to tears as the singer belted out the impromptu request.
There's a place in Heaven, prepared for me
When the toils of this life are over
When the Saints are clothed in white
Before the throne
Singing praises forever more

Jesus, He, promised me a home over there
Jesus promised me a home over there
No more sickness, sorrow, pain or cares
Jesus promised me a home over there
Singing praises forever more.
The song was featured on Hudson's self titled album of 2008.
Marilyn Freeman, 82 years old was definitely blessed by the song and so was the other members in audience. They also gave a standing ovation for the singer.
In June, Hudson had achieved the coveted EGOT status after winning a Tony Award for producing "A Strange Loop." The acronym refers to people who have won Emmy, Grammy, Oscar and Tony awards.
In My Father's house are many mansions; if it were not so, I would have told you. I go to prepare a place for you. And if I go and prepare a place for you, I will come again and receive you to Myself; that where I am, there you may be also. And where I go you know, and the way you know." John 14:2‭-‬4 (NKJV)