Sisters Cassandra and Callahan sing a mesmerizing version of 'Oceans (You Make Me Brave,)'.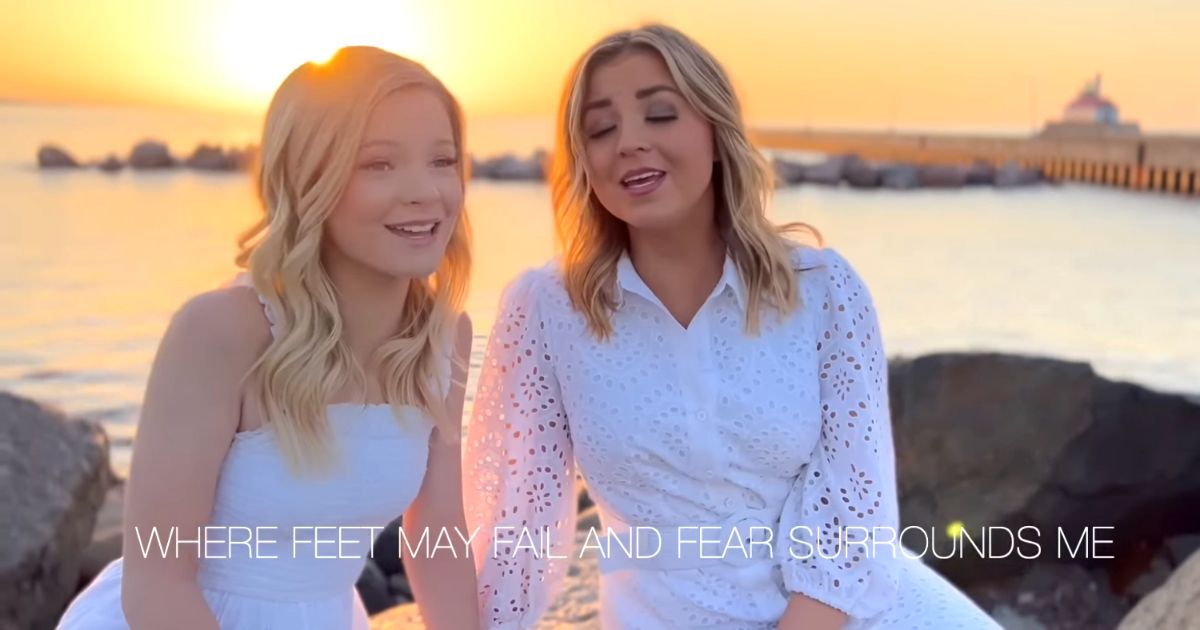 The Sisters best known for their amazing cover of Leonard Cohen's 'Hallelujah' are back with a bang with Oceans (You Make Me Brave).
The song and the music video are so well done and both Cassandra and Callahan look like angels dressed in white and are a pleasure to listen to.
You call me out upon the waters
The great unknown where feet may fail
And there I find You in the mystery
In oceans deep my faith will stand
'Oceans' was composed and released by Hillsong Worship, and is about the story of Peter who in Matthew 14 v22-33, was called by Jesus to walk on the water, and he did so, but after a few steps he started wavering and had to call out to Jesus to save him from drowning.
And I will call upon Your name
And keep my eyes above the waves
When oceans rise
My soul will rest in Your embrace
For I am Yours
And You are mine
'You Make Me Brave' was released by Bethel music and is all about the fear that we feel when God calls us in to a deeper relationship with Him.
As Your love, in wave after wave
Crashes over me crashes over me
For You are for us
You are not against us
Champion of Heaven
You made a way for all to enter in
It's such a blessing to listen to this mashup of these two incredible Christian songs from Cassandra and Callahan with a message for the body of Christ that in these last days, God is calling believers into deeper intimacy with Him and we must have faith in Him and not be fearful.