Classical Crossover Soprano Natalie Di Luccio is delighting fans with a breathtaking cover of 'You Raise Me Up.'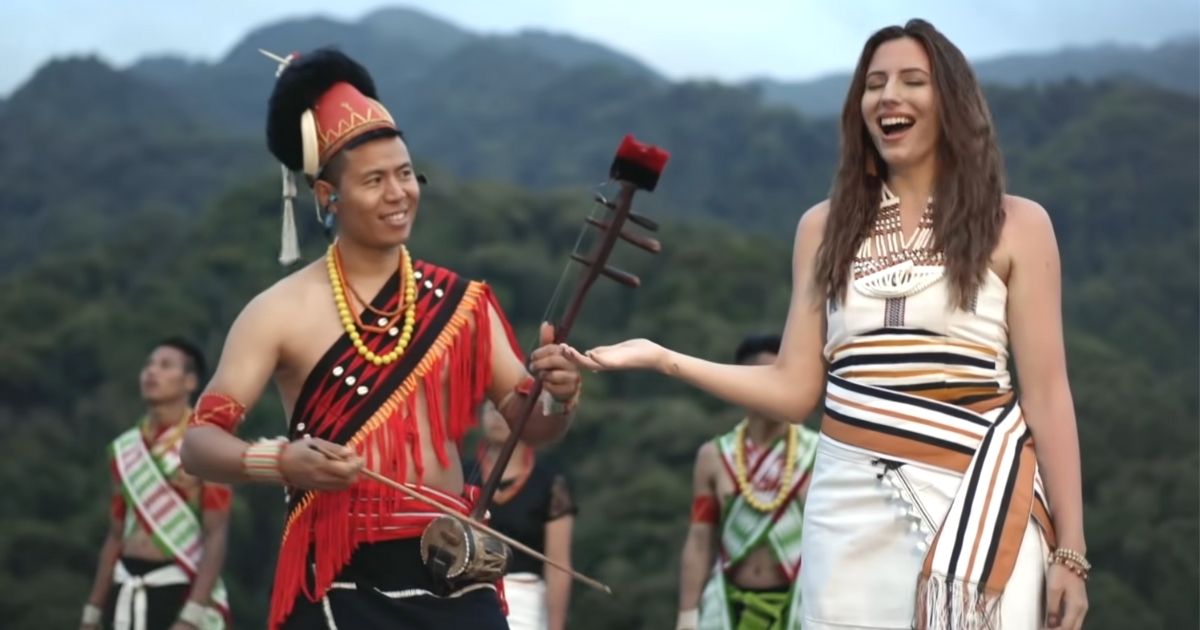 With a mission to unite music in the East and West, she is in Khonoma, India's first green village in Nagaland, Northeast India.
Here she unites with musicians of the indigenous Angami tribe, Atso Chasie is playing the Naga string instrument he invented, the Gei-Ü and singers of Phetsukiku club who are equally at home singing local and global songs.
'You Raise Me Up' is a song composed by Secret Garden, the music was written by Rolf Løvland and the lyrics were composed by Brendan Graham.
When I am down and, oh my soul, so weary;
When troubles come and my heart burdened be;
Then, I am still and wait here in the silence
Until you come and sit awhile with me
It was Josh Groban's version which shot the song into fame and made it to #1 on the Billboard adult contemporary chart in early 2004 and remained there for six weeks and was nominated for a 2005 Grammy award.
You raise me up, so I can stand on mountains;
You raise me up, to walk on stormy seas;
I am strong, when I am on your shoulders;
You raise me up' To more than I can be
This song is always a great one to listen to especially in times of difficulties and hardships and today we are blown away by this beautiful cover of it by Natalie Di Luccio and the talented singers and musicians from India's Northeast.