The Redeemed Quartet from Indiana, consisting of two set of brothers are on a mission "to be a light in the darkness and lift the weary traveler", while showcasing 4-part harmony and life-changing lyrics.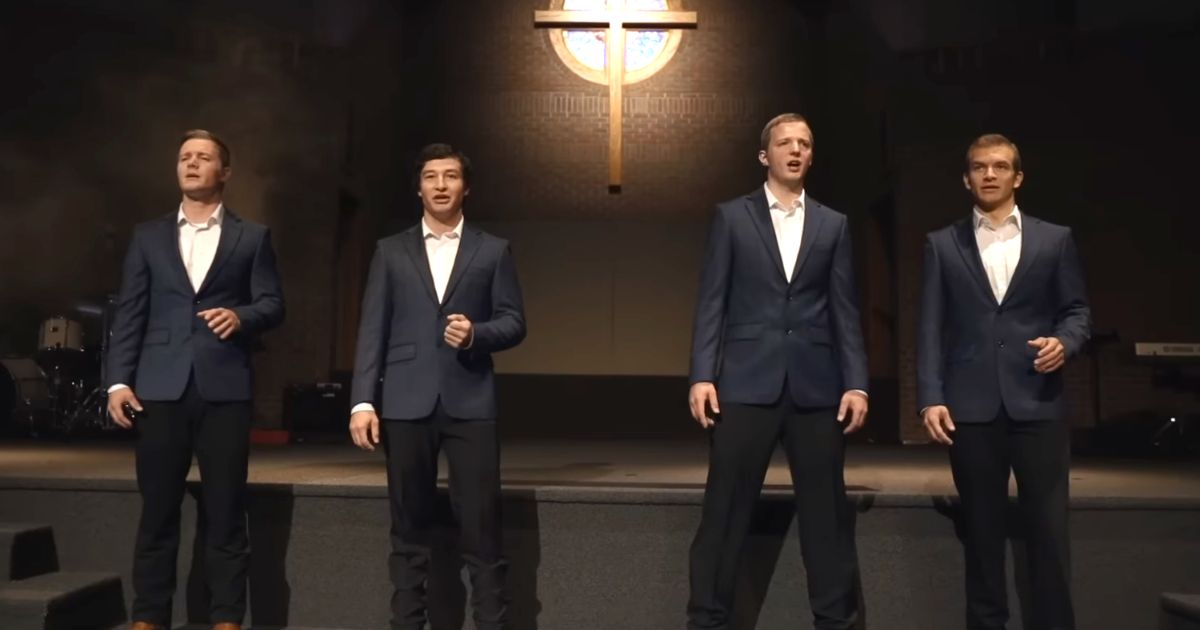 The quartet has released a new music video with a poignant message that concerns the second coming of Jesus Christ for His bride (the Church). Are we prepared to meet Him?
The song 'Wedding Music' is an anthem declaring the soon and glorious returning of Christ as the Groom for His Bride, written by Kirk Talley and Phil Cross.
The song encourages the believers to get themselves prepared to meet Jesus, as He is coming soon. We shall be attending the wedding celebration that has been specially prepared with heavenly standards.
Is that wedding music i hear?
The Bride's adorned and ready
To appear
There's heavenly preperation
For the wedding celebration
Is that wedding music that I hear?

The family is preparing
For a wedding
All have been invited
To attend
The Bride is standing ready
Waiting for the signal
When the Groom says
Rise my children, come on in

Soon we'll rise to leave
This land of sorrow
For that ceremony in the air
The Father then will lead us
Through the holy land of splendor
Have you made your preparation to go there?
Are we ready for Jesus? To meet Him in the Holy Land of splendor. Are you prepared for what is coming after we leave this land of sorrow?
The song fills our heart with hope and joy. It paints a scene of a glorious wedding, incomparable in its majesty and beauty. The fulfilment and culmination of what God has set out to do since the beginning. An eternal celebration and togetherness with His sons and daughters, where there is no sin and separation. There is no death, no more tears or sorrow in Heaven.
The song comforts and makes us vigilant to keep our life in order and be right with God. As we wait for the glorious return of Jesus Christ, we keep our hearts, eyes open and upwards. Come soon, Lord Jesus.
"And behold, I am coming quickly, and My reward is with Me, to give to every one according to his work. I am the Alpha and the Omega, the Beginning and the End, the First and the Last." Revelation 22:12‭-‬13 (NKJV)