Northwell Health Nurse Choir, Howie Mandel's Golden Buzzer group performed an uplifting cover of 'Don't Give Up On Me' by Andy Grammer.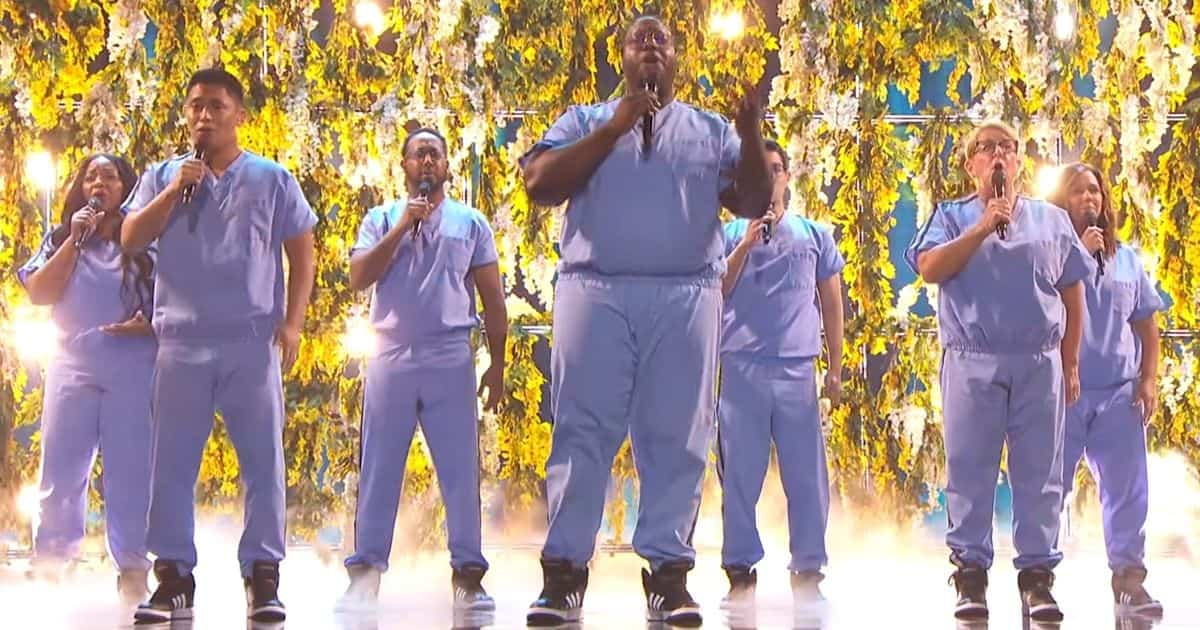 "America's Got Talent" is just a week away from crowning a new champion, an achievement on its own considering Season 16 was almost not happening.
Simon Cowell revealed more about it on Tuesday that NBC "almost didn't make the show this year because it was really tricky" due to the COVID-19 pandemic.
"If we hadn't made the show," Cowell told Northwell Nurse Choir, "then we wouldn't have found you and my God, the world needs you right now."
The group of 18 nurses who have dedicated their lives serving the sick in New York performed an emotional rendition of Andy Grammer's "Don't Give Up On Me" in their signature scrubs.
It was breathtaking to see the frontline workers sing the poignant lyrics: "I'm not givin' up, givin' up/ No not yet/ Even when I'm down to my last breath."
"I can't separate your story from your talent," Mandel said, "With that song, you just touched 10 million people and you are healing us… We need you in the finale."
There are just 5 spots up for grabs for next week's finale, and the competition is stacked. The group of 11 semifinalists include three Golden Buzzer winners: Northwell Nurse Choir, Heidi Klum's quick change artist Léa Kyle and 9-year-old opera singer Victory Brinker.