An amazing testimony of a Marine who found God and his purpose in life after a deadly car accident and retirement from the marines is going to fill you with faith today. Hallelujah!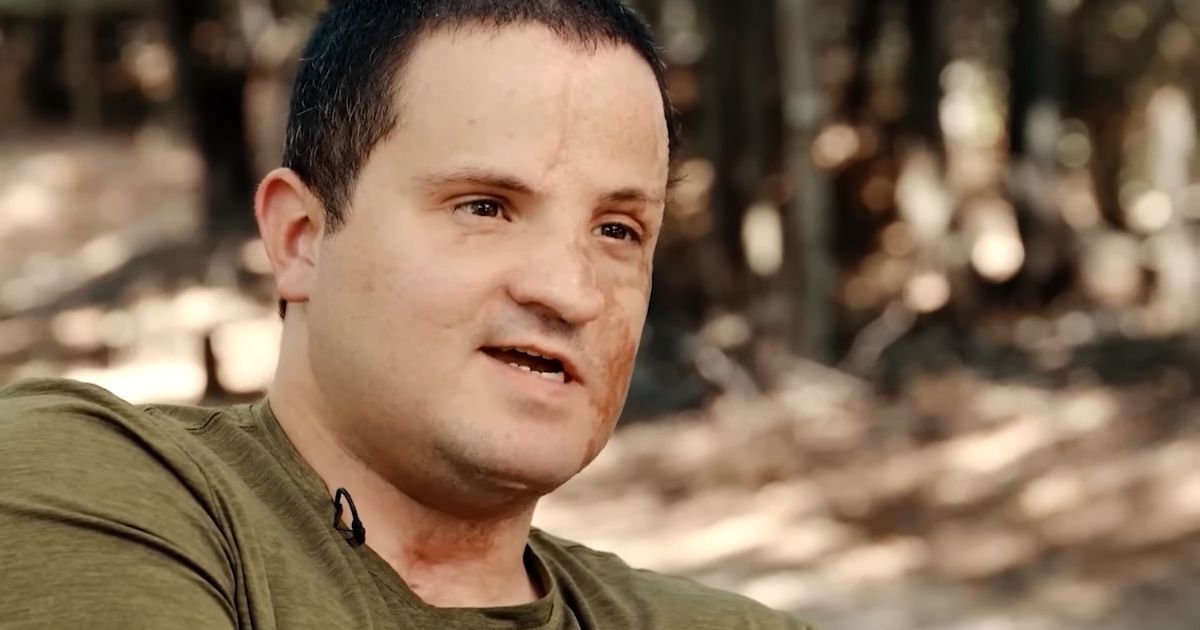 Jeremiah Willis shared on CBN, how he found God after suffering life-altering injuries, depression, and a broken spirit, and even tried to take his own life.
Jeremiah joined the marines in 2007, a year after high school, and after some time went on leave, as he and his friend was driving down the road, their car hit a tree and went up in flames. The accident caused a broken pelvis bone, a collapsed lung, and his jaw broken into 3 pieces, along with a broken nose, and cheeks. His friend died on impact.
Jeremiah woke up in hospital after a month in a coma, and couldn't use his legs, he suffered fourth-degree burns which is when the burns go down to the muscle and fat. At that time of his life, his life took a turn for the worse and he used to feel irritated by people telling him about God as he says for marines there's no place for God.
He tried very hard to regain his health by going for physiotherapy every day, and to the gym, but he could barely walk, so when the doctors decided to replace his hip, they tested his body's inflammation and found it three times than what a normal person could endure.
After a few years, the marine corps invaded Afghanistan and that made Jeremiah feel worthless because he could not be there to help them. One of his friends was killed after he stepped on IED and he got to present the flag to his family a week after that. His life started spiraling out of control to the point that he did not want to go anywhere, he would sit alone in his apartment alone and ignore phone calls, only getting up to go to work, depressed.
He suffered another blow to his life when the papers for retirement from the marine corps came through and it made him feel like he had no more purpose in life. He was full of rage and did not want to live anymore, one day while he sat at the edge of his bed with a pistol up his neck, he pulled the trigger and it stopped when it hit his head.
Jeremiah wasn't dead but felt like his face was hit with a sledgehammer, he says he was dumbfounded and awestruck and was confident that God saved his life. He felt a transformation in his heart that even after leaving the marine core there was a purpose in his life. That shooting left him with terrible seizures and one day he had such a bad seizure that it fractured his skull and he almost died. He spent a week in a coma after that and was at home for 2 months and couldn't even think straight.
Jeremiah knew he had made a lot of bad choices in life, and said that he knew God, and Christ, but that was the moment when he surrendered completely to God. He kept having a lot of health problems and was having ridiculous amounts of food but not putting on weight. He was not able to sleep properly at night and had to go to the doctors for years and years, he told them that his head hurts badly. He had a cyst that was getting bigger and bigger and it turned black, the doctors said that it was the flesh-eating bacteria a form of staph.
Jeremiah was under treatment for it and he felt stronger and His faith in God also kept growing more and more. He felt better than he had ever before, he could sleep and walk miles every day and was able to enjoy life after all this time. Jeremiah says he could not have done all this without God, and adds that "We live in a fallen society where it is hard to heal people spiritually. You can treat the symptoms of it but the problem is your spirit is broken. There's no medicine for a broken spirit except God."
We praise God that Jeremiah found God and He healed his broken spirit and filled him with the Holy Spirit and gave him a new purpose in life. God is near those who have a broken and contrite spirit (Psalm 51:17). If any of you are facing troubles and challenges and feel like you have lost your purpose in life then surrender to Jesus and let Him take over your life completely.