It's not every day that a legendary musician personally visits a fan in the hospital. But that's exactly what Johnny Cash, the iconic country singer, did for Keith Flemming, a man who was too ill to attend a concert by The Highwaymen, the supergroup Cash was part of.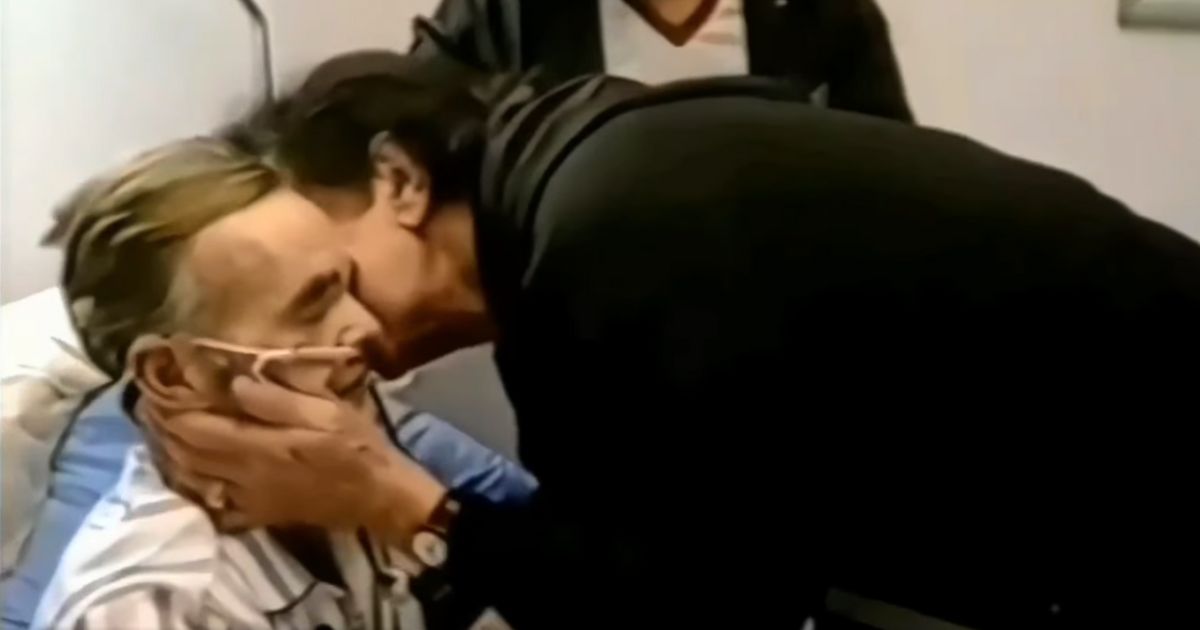 Keith Flemming, an Australian native, had purchased tickets with great anticipation to see The Highwaymen perform live. Regrettably, Keith was diagnosed with lung cancer and was critically ill, making it impossible for him to leave his hospital room to enjoy the performance he had eagerly awaited.
Understanding the gravity of Keith's condition, and the fact that he was a tremendous fan, Johnny Cash decided to bring the concert to him instead. Cash's own mother had passed away from lung cancer just a few months prior to this visit.
In a heartwarming video, Cash can be seen entering Keith's hospital room, extending a hand in greeting, and asking him how he's doing. Cash leans in to give Keith a gentle kiss on the cheek, a simple yet powerful act that likely spoke volumes to the ailing man.
"Sorry you couldn't make the show," Cash tells Keith, making it clear that his absence was felt. "We missed ya."
But Cash did more than just deliver kind words. With the kind of authenticity and grace that endeared him to millions, Johnny Cash treated Keith to a private concert right there in his hospital room, performing a couple of his iconic songs.