Two runners did not hesitate to help a fellow injured runner finish the 2021 New York City Marathon. They could have just ignored him and fixed their eyes on the prize, but they went to the road less traveled instead.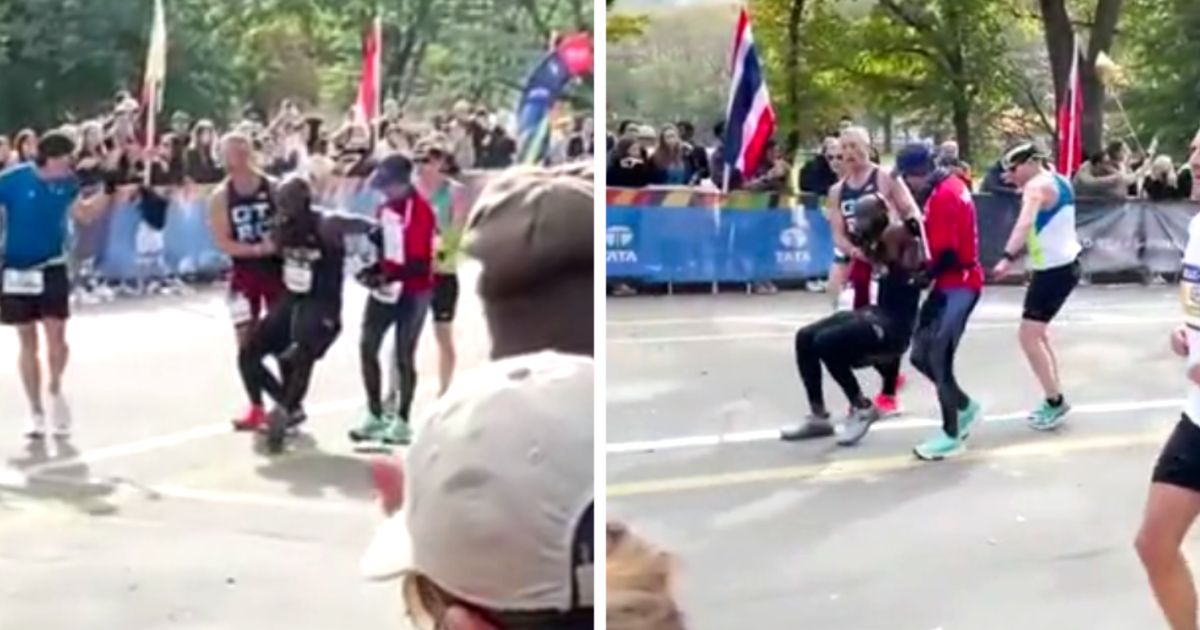 This precious moment was captured on cam and uploaded on TikTok by Andieekent. It was a touching and triumphant occasion not only for the injured sprinter but also, for everyone cheering for them. Everyone was applauding and encouraging these three mighty runners when they were just a few meters away from the finish line. They were struggling to carry the injured man while the other runners have already gone ahead of them. They did not mind not being able to win the prize but remained close to the person they chose to help.
"A runner fell to the ground less than 200m from the finish line," Andieekent posted on his TikTok account. "Two complete strangers picked him up [and] made sure he crossed the finish line." These two men were holding up the injured runner by his arms as he almost crawled just to reach the end of the race. They remained by his side not minding the additional weight they needed to carry as they also, slowly, finished the race.
The NYC Marathon is the second oldest marathon in the world. It was canceled last year due to the onslaught of COVID-19. The field was reduced to 40% this year and the participants provided proof of vaccination or their recent negative COVID-19 test results, according to a Fox5 news report.
Some things are far more important than winning a trophy. Love, unity, compassion outweigh the fulfillment one can get from recognition or awards. In this race, the real winners were not the ones who finished the race first, but those who cared enough to make sure that everyone finished the race. In every challenge and victory, we are indeed better together.
"None of us, including me, ever do great things. But we can all do small things, with great love, and together we can do something wonderful." -Mother Teresa