Country and Gospel Singer Josh Turner sings 'The First Nowell', giving his fans and viewers of the video an early Christmas vibe.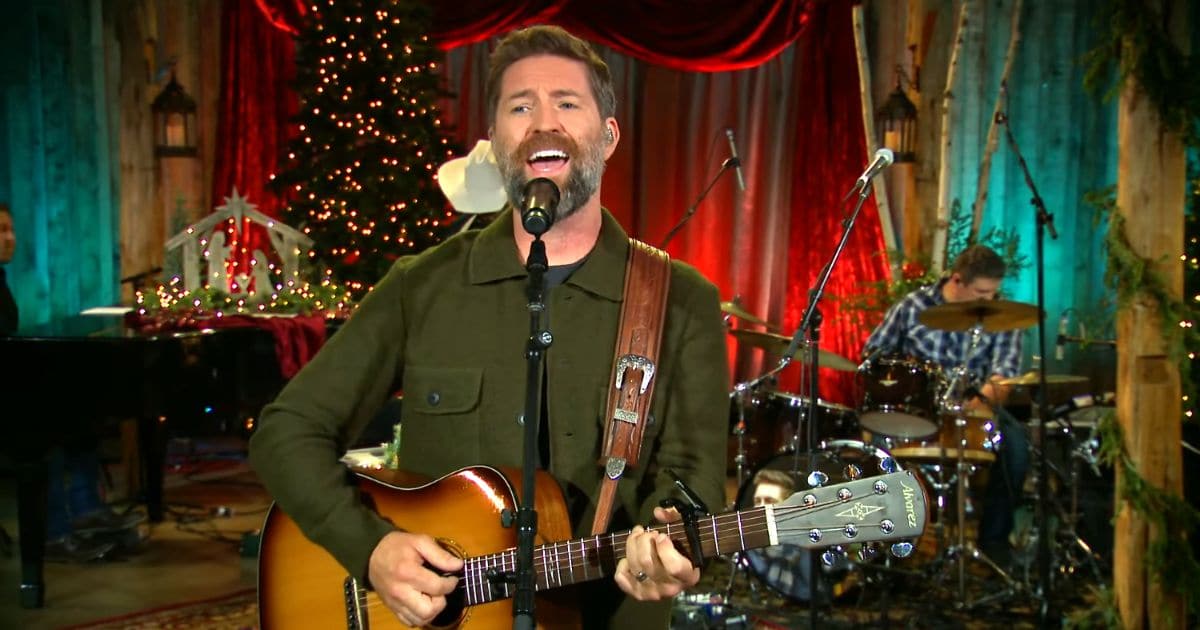 The current form of this Christmas Carol was first appeared in Carols Ancient and Modern (1823) and Gilbert and Sandys Carols (1833) which was edited by William Sandys. Today, 'The First Nowell' is usually performed in a four-part hymn arrangement by the English composer John Stainer, first published in his Carols, New and Old in 1871.
The First Nowell, the Angel did say
Was to certain poor shepherds in fields as they lay;
In fields where they lay keeping their sheep.
On a cold winter's night that was so deep.

Nowell, Nowell, Nowell, Nowell
Born is the King of Israel
The word 'Nowell' is an Early Modern English synonym of "Christmas" from French Noël "the Christmas season".
The song paints a vivid picture of the events that took place during the birth of Jesus. The Shepherds were first informed of the birth of the Messiah, the king of Israel. Later, the three wise men saw the Star of Bethlehem, which guided them to the new born Jesus and worshipped Him with Gold, Frankincense and Myrrh.
Then entered in those wise men three
Full reverently upon their knee,
and offered there in his presence
Their gold, and myrrh, and frankincense.
The song also exhorts us to give praise to God and worship him in reverence just as the three wise men did:
Then let us all with one accord
Sing praises to our heavenly Lord;
Who has made Heaven and earth of naught ,
And with His blood mankind has bought.
Then the angel said to them, "Do not be afraid, for behold, I bring you good tidings of great joy which will be to all people. For there is born to you this day in the city of David a Savior, who is Christ the Lord. Luke 2:10‭-‬11 (NKJV)