Husband and wife duo, Katharine McPhee and husband David Foster performed an incredible rendition of 'The Prayer.'
David Foster performed on the piano as his wife Katharine McPhee sang the powerful lyrics of 'The Prayer.'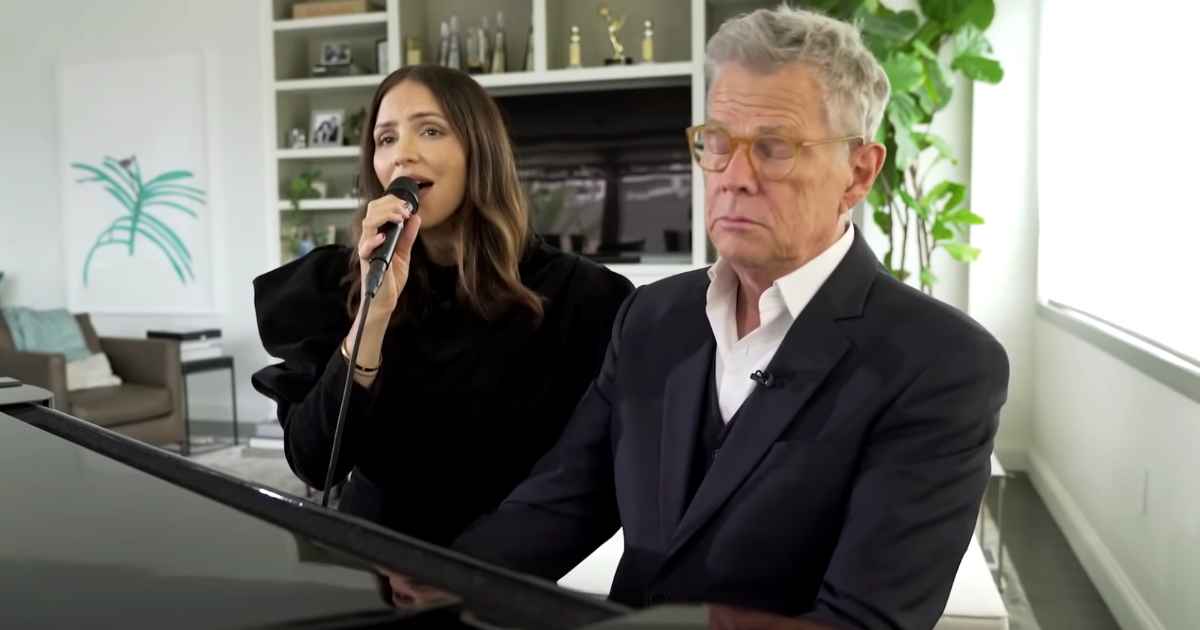 I pray you'll be our eyes, and watch us where we go
And help us to be wise, in times when we don't know
Let this be our prayer when we lose our way
Lead us to a place, guide us with your grace, to a place where we'll be safe
It's such a treat to watch Katharine sing and David play the piano.
People who watched the video commented saying, "This song is so beautiful. I love to hear you and David together. It's the simplicity and the gentleness of this music and your voice." Commented one person. "I've played it every day almost since I heard you two sing it together the first time."
"Beautiful! It was also touching to see you both look at each other throughout your performance," wrote another person.
Katharine met her husband, David Foster, in 2006 when she was a 21-year-old contestant on American Idol, and he was a mentor on the show.
The two married in June 2019 and recently welcomed their first child together, a baby boy, in February 2021.