There's nothing more precious for a cowboy than his horse, so when this dying cowboy wanted to see his horse for the last time, his wish was granted.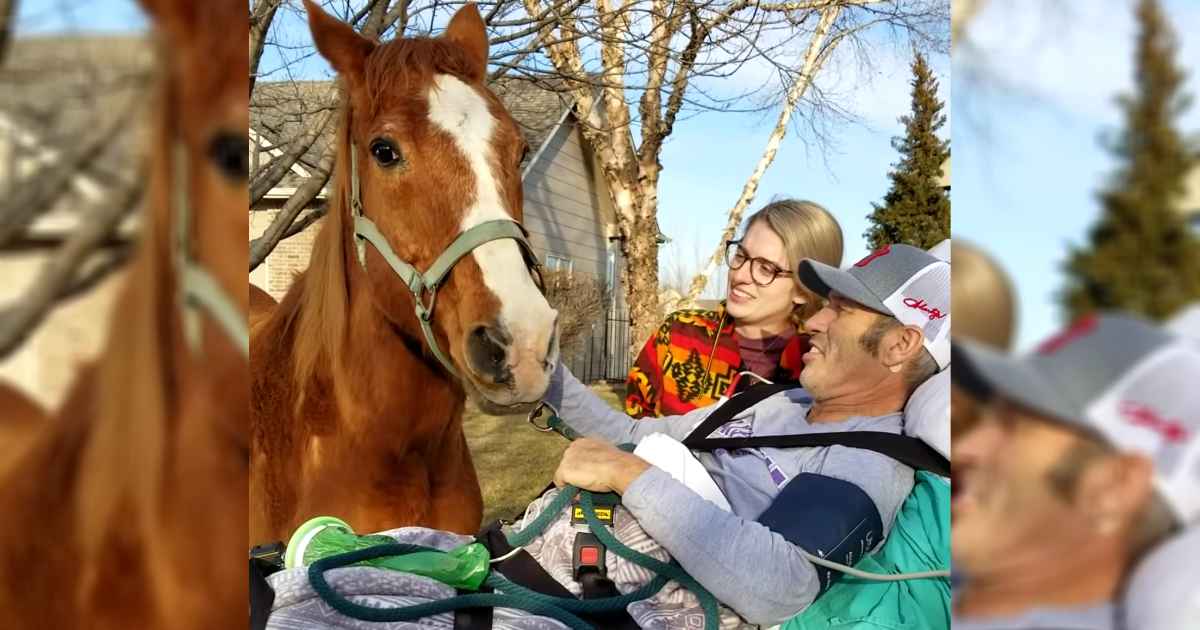 Wichita resident, Kevin Adkins knew his time was up and wanted to see his horse of 27 years, Vic, the last time. His loved ones made sure his wish was fulfilled.
People describe Kevin Adkins, 55, as a person with "George Strait looks". He dressed typically like a cowboy in Wrangler jeans, button-up shirts and a cowboy hat and boots. He owned a wide variety of belt buckles, right from the time he was declared champion bull rider in 1992 at the PKD arena. "On his dying days he let me know the most important to him was his PKD," Kevin's 26-year-old daughter, Delaney Adkins, said.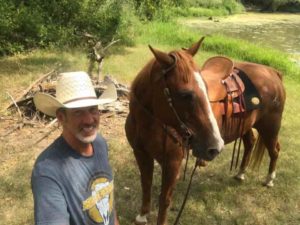 His horse, Vic. was like a family member to him, as they both spent time together for 27 years. "They've been partners for all these years," said Jennifer Wadley of D&J Ranch, where Kevin boarded Vic. "It could be pouring rain, it could be snowing, it could be hotter than heck. He was always here." Jennifer was a family friend of Kevin's and had sold him his beloved horse.
Kevin was in a fierce battle with cancer for the last 3 years, and when it kept going and coming back, he realized his time on earth was coming to an end. He spent all his time with his loved ones including Vic. Jennifer remembers him spending hours with his beloved horse. "Take the time to brush him, pick his feet and spend time with him, and that went on every day," she recalled.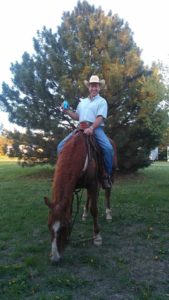 Kevin spent time with Delaney, too as they went for a trip to the Wrangler National Finals Rodeo in Las Vegas just before his health deteriorated. "It's like the Super Bowl (for) cowboys," Delaney said, "I could tell he was hurting, but he cowboyed up and we made some great memories together."
Delaney also got baptized in front of the dying cowboy as she wanted to have this memory to hold on to as Kevin wouldn't be there for future milestones in her life. "As a little girl you always think about your dad walking you down the aisle and always having that first dance with your dad," said a tearful Delaney said.
Once Kevin Adkins was confined to the hospital, and doctors saying his time was almost over on earth, he was desperate to say a final goodbye to Vic. "It's truly a love story between a man and a horse," Jennifer Wadley said. "It was just an unbelievable friendship."
Kevin always boarded Vic at the Wadley's family ranch and Jennifer says the horse was growing depressed by the day alone on the ranch. So, Delaney and the Wadley family worked together to make sure the dying cowboy's final wish to say goodbye to the horse was granted.
Soon Kevin was moved to hospice care in his sister's house as the doctors said they could do nothing more for him, everybody were trying their best to bring Vic and the cowboy together so that he could say a final goodbye.
The dying cowboy was able to feed his beloved horse from his gurney and tell his best friend of 27 years goodbye. "Yea I love your fur, buddy," Delaney recalled her father saying after giving Vic a kiss. Jennifer filmed the emotional reunion which was a special moment for everyone involved.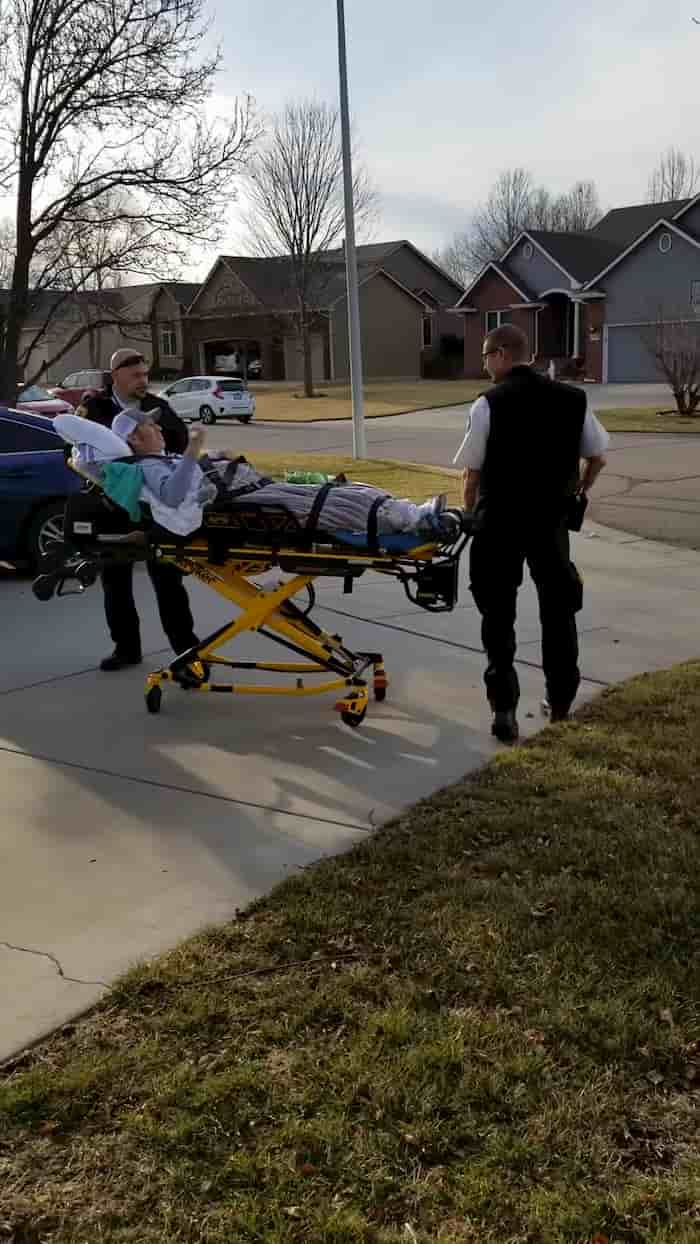 "I think he knew," Jennifer said, talking about Vic seeing Kevin for the last time. "I think what was so moving was watching Kevin with his horse. He lived for his horse. It was very moving." There were other visitors who came to say their farewells to Kevin, too.
Watch the emotional moment below.
Kevin Adkins went to be with the Lord soon after that, leaving behind his grieving family and friends. "Cowboys don't cry is a real thing and I have seen a lot of cowboys cry over the last few days," Delaney said. "The rodeo cowboy, cowgirl (community) is really hurting right now."
Family and friends came together for a service honoring the late cowboy at the Prairie Trail Cowboy Church, which was built so that horses could come inside too, Vic served as a pallbearer for Kevin, it also went to sit besides Delaney at the front of the church.
Even though the D&J Ranch will be empty without Kevin, Delaney and the community are working to honor Kevin Adkins' memory in a special way by establishing the Kevin B. Adkins Cowboy Relief Fund to help other struggling families in the rodeo community. "Any cowboy family or rodeo family down the road that is having trouble, that Dad is speaking to me about to help that family," Delaney said.