People spend years searching for the meaning of love, but very few look to the scriptures for it. The Bible is full of passages about love, and it's central to the scriptures.
Now a video shared by nonprofit, Samaritan's Purse, is becoming viral after the interviewer asked little children the question, "What is love?"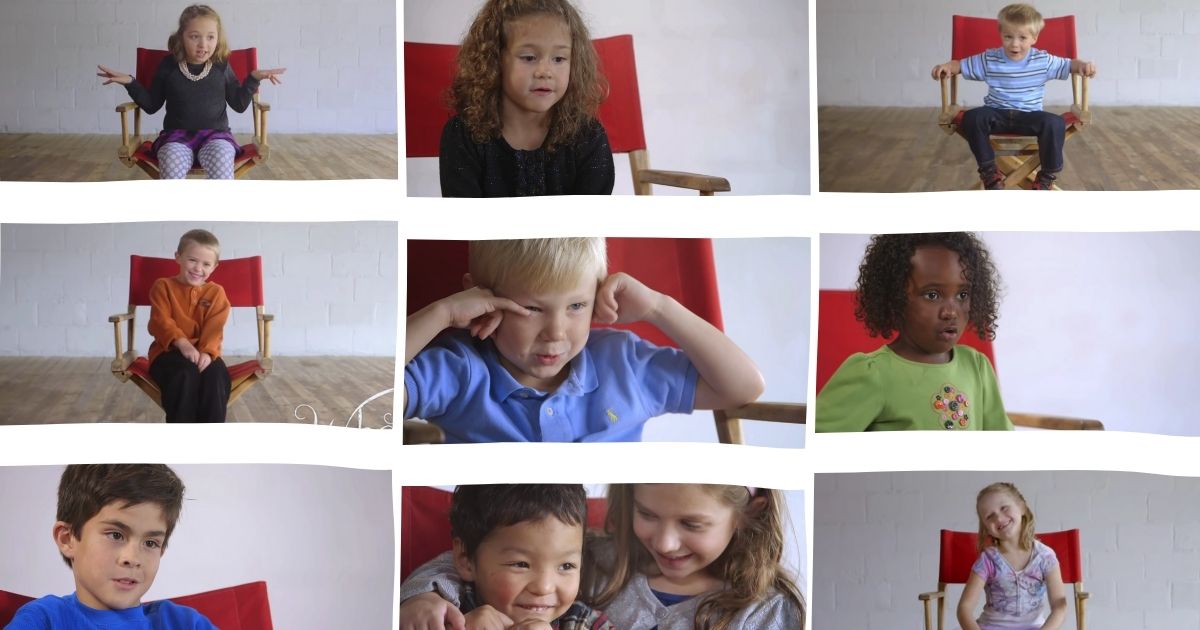 The first little girl answered that it "is like over a gillion stuff," followed by other kids.
They said: what is love?
"Helping someone even if you don't want to." Someone said, "When your parents or your teachers don't tell you to." Another said, "Giving away stuff that you really really like." How sweet is that? "If they wanted a toy, I share." Another said, "It's smiling and saying good things about them."
A little child said, "I help my mommy." One girl said, "I played with another person on the playground when she didn't have anybody to play with." "When people are loving to me, I feel like I should give that to someone else."
Another said, "Because Jesus did the same for us." Then another said, "It's like do unto others as you would have them do to you." One child said, "Being kind is helping those in need."
"Give them some food. Give fish, and bread, and green beans, and peas, and apples." How cute is that? "I'll ask my mom and dad, 'Can we go get food for this hungry person that I found?'" One thoughtful child said, "It is hugging your mom and helping her wash the dishes."
"There's people that don't get love in other places of the world." What a wonderful thought. "You help them." "If we show people [love] they can spread it all around the world."
What a beautiful way these children described what love meant to them. What they said was in line with the word of God.
What does the Bible say about love?
The Bible says that "love is of God" and "God is love" (1 John 4:7–8); in other words, love is a fundamental characteristic of who God is. Everything God does is influenced by His love.
1 Corinthians 13:4-8 which states: "Love is patient, love is kind. It does not envy, it does not boast, it is not proud. It is not rude, it is not self-seeking, it is not easily angered, it keeps no record of wrongs. Love does not delight in evil but rejoices with the truth. It always protects, always trusts, always hopes, always perseveres. Love never fails."