The families of the missing three children in Sam Houston National Forest are heaving a sigh of relief after they were found alive and well by a Good Samaritan who alerted the police.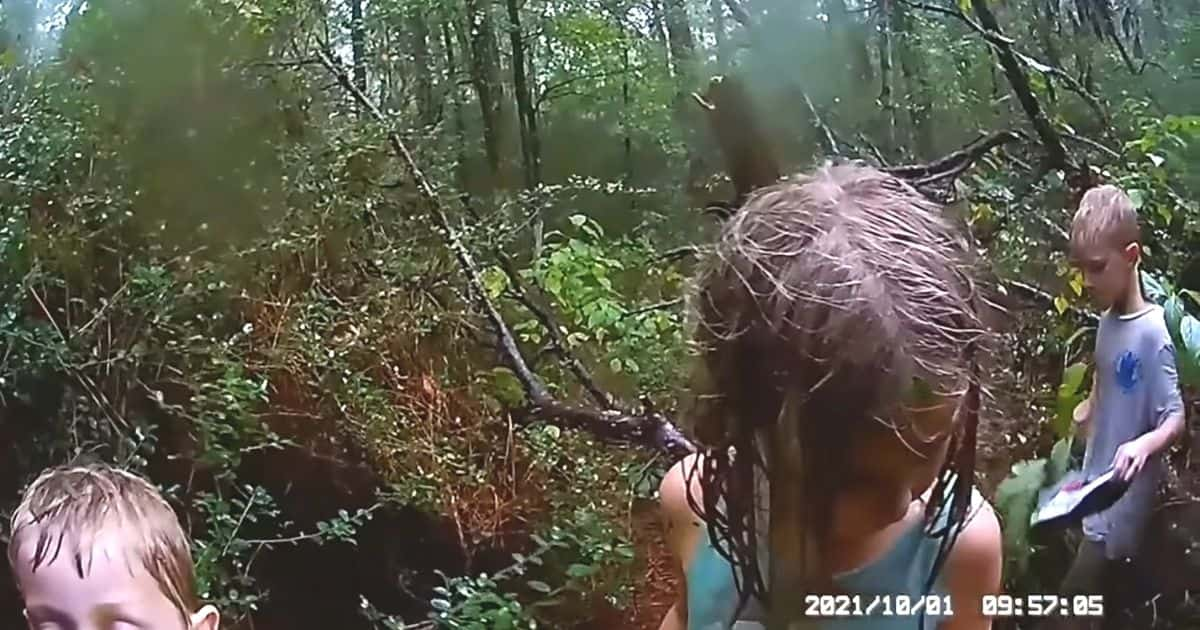 The children were lost in the Texas woods for 14 hours with no access to food or water and have been rescued by first responders. When one of the little boys was found, he said he was very hungry and wanted cheeseburgers!
The two young boys and a girl aged 6 and 7, were going to a friend's house while walking through a trail in the Sam Houston National Forest, but they lost their way through that and sparked a massive search operation.
Bodycam footage of Montgomery County Sheriff's Deputy Sgt. Jason Smith shows him calling out to the children who were accompanied by a stranger who found them in the woods.
'I got 'em, I got 'em. I have the kids,' Sgt. Smith spoke into his radio. 'I have all three children.'
The kids were completely drenched by the rain, but in good condition, they were led by a volunteer rescuer who is being hailed a hero for finding them and alerting 911.
The local man was quite familiar with the Texas woods and decided to search for the kids Friday morning after they had gone missing.
Once Sgt. Smith took the children in his care, the volunteer turned around and told him, 'Ain't Jesus good?' To which, he replied, 'He's good,' Sgt. Smith replied, before addressing the kids.
The children had taken shelter under a fallen tree and remained there overnight till they were found. The Good Samaritan had found the children at 9.30 am, a mile from where they had entered the woods.
Sgt. Smith reassured the kids that he's the police and that they were safe and ready to get out of the forest. To which one child said he was really hungry and wanted a cheeseburger.
The deputy used his phone to navigate his way out of the forest, and in 20 minutes they emerged out of there and were met by first responders who made sure they were unhurt.
What a relief it must have been to everybody when the children were found alive and well after spending more than 24 hours in the National Forest, who knows what would have happened if the Good Samaritan didn't find them.