The Bible tells us that God is looking for those who worship Him in Spirit and in truth, and looking at this footage of members of an African congregation attending service at their flooded church makes us believe it is a fulfillment of this word.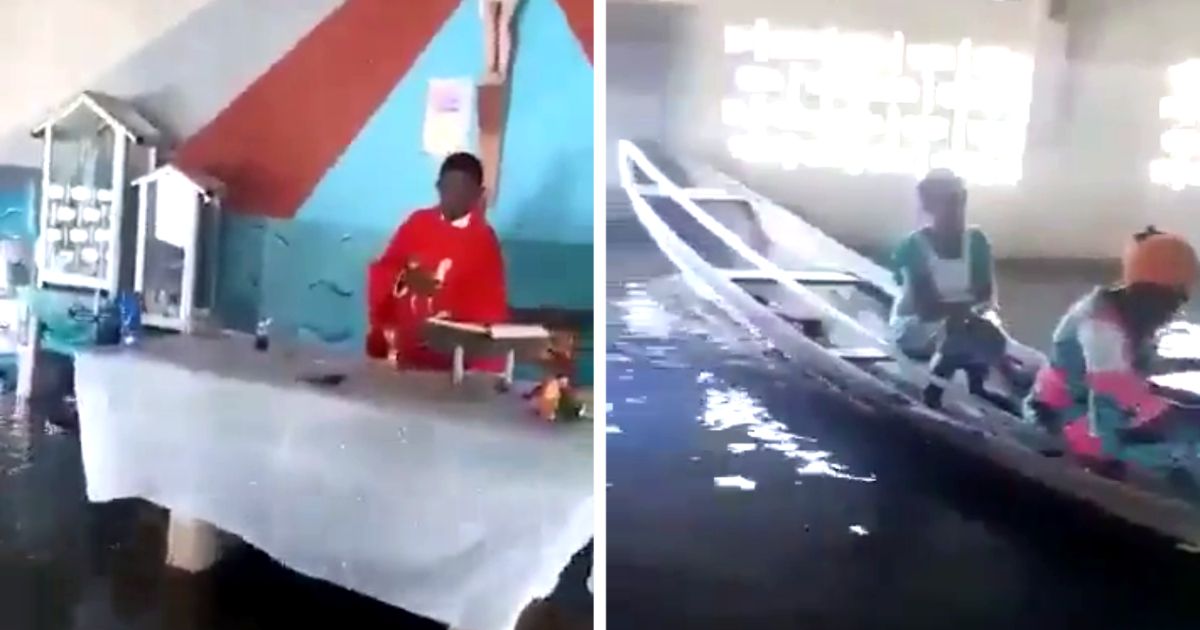 The image was shared on Twitter by Catholic journalist Sachin Jose saying, "Amazing faith of Catholics in Africa!" Jose wrote in a Sunday post. "A Catholic priest celebrates Mass with the faithful in a church flooded with water," Jose's caption stated.
The video shows the priest preaching from a platform with a sculpture of our Lord Jesus Christ hanging on the cross behind him. There were no pews, but faithful congregants sat in boats with their families during the mass.
The exact location of the church is unknown but the dedication of the believers in it is so encouraging and uplifting. The video was first shared on TikTok before it was shared on Twitter.
The African congregants did not allow the rain to dampen their faith in Christ and stop them from attending church. The gospel of Jesus Christ has touched the people of Africa in a very special way and has seen explosive growth in Christianity there.
It is estimated that there are 685 million Christians there as of 2021 and is on track to grow up to 761 million in 2025, according to data from the Gordon-Conwell Theological Seminary.
But this growth comes at a hefty price as many of them have to face religious persecution from their own family and community when they convert from other faiths.
Today we are moved by this inspiring video of devoted African Christians serving God even during the heavy rain there.
African Christians Worship In Flooded Church From Boats
Amazing faith of Catholics in Africa!- A Catholic priest celebrates Mass with the faithful in a church that is flooded with water. pic.twitter.com/QKYxRGoIPb

— Sachin Jose (@Sachinettiyil) July 17, 2022