"Make me the person you want me to be," was Kirk Cameron's prayer when he encountered God. Everything changed after he made this bold prayer while seated in his sports car, amid the fame he was enjoying in his teens.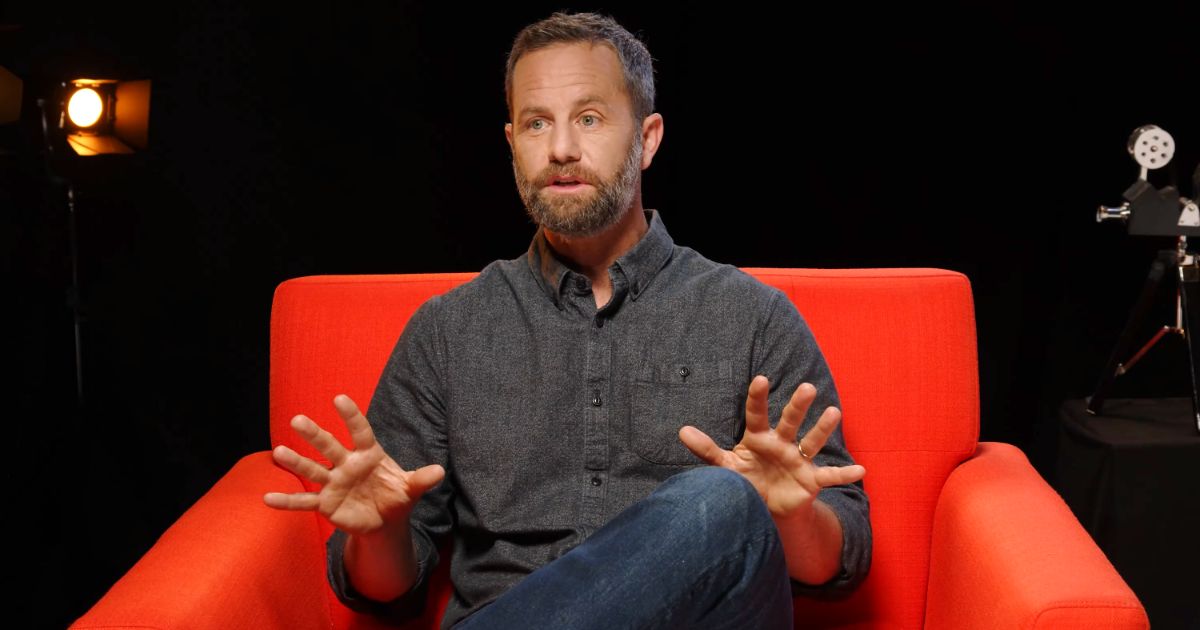 Kirk Cameron's life was drastically changed after he had an encounter with God. He used to be a household name in the '80s when he became part of Growing Pains, one of the most popular U.S. TV shows aired from 1985-1992.
Now, he recalled and narrated his life and adventures in this interview with PragerU series', "Stories of Us."
He became famous when he played "Mike Seaver." He rose to stardom fast and earned money, fame, and fans at a young age. He enjoyed all of these perks until he had a sobering realization.
Kirk just dropped off a girl at an acting class. While seated in his sports car, he pondered about the afterlife, heaven, hell, if there was a Creator or none. He considered himself to be an atheist until he was 17.
"I knew that if there was a heaven, I wouldn't be going there because of my attitude, I'm self-centered, conceited, 'I'm all that,' 'I'm the G.O.A.T.,' celebrity Mike Seaver guy." He then thought of praying for the first time. He closed his eyes because he saw people in the church do that and thought it would make his prayers go up in heaven.
He uttered, "It was at that point he decided to pray for the first time, asking God: "God if you're there, would you please show me. I wanna know and if you paint the sunsets in the sky at night and if you are the one who designs little children and all the beautiful things I see in the world," he paused.
"And I'd like to know the answers to some of the tough questions. Would you forgive me for all the wrong things I've done and make me the person that You want me to be?"
The actor said that he was not well-versed with the Bible, like how Noah fit all the animals in the ark, or why we can trust Scripture that is thousands of years old, but he felt like, "maybe, God heard me." The change started with this prayer, and he has never been the same since then.
He started to go to church more often, read the Bible, and the change began–"change from the inside out."
He emphasized that he did not find God in Hollywood. His friend told him that, "You didn't find God. He wasn't lost. You were, and He found you." This was how this changed man described how his journey with God started. He married a woman who loved God dearly and had six kids. Together, they raised them with much love for one another and the Lord.
He then quoted something he learned from his daughter, "It's the same boiling water that softens potatoes that hardens eggs. It just depends on what you're made of."
He went on to explain that, "So the same difficult challenges and influences of Hollywood that turns some people sour and makes them narcissistic and bitter and joyless and afraid to not fit in," he said, "is the same pressure that actually softened my heart and caused me to embrace gratitude and be thankful for the life that I have and want to use a platform and this Hollywood industry to advance the good."
This Christian actor is pretty grounded in his identity and worth. He explained, "I really think it's what you're made of. And if you don't know what you're made of, don't look to your environment or your industry or other people to give you an identity," he added.
"There was somebody who made you — ask Him. And you can be sure that the ending of the story is gonna be fantastic," he said with conviction.
Kirk has been married for 30 years to the woman he met on the set of "Growing Pains." He described, "She's beautiful on the inside; she's beautiful on the outside. I married her, and we've been married for 30 years. You have no idea how much more valuable that is."
"I've got six grown children who love God and still ask me my opinions about things, who still love to come home and be with me and my wife, and I'm on PragerU's 'Stories of Us.' I mean, the story doesn't really end much better than this," he said with contentment and joy.
Fulfillment, joy, love, and peace cannot be found in anything or anyone other than Him. It's only Jesus who can complete the void in anyone's heart. Like Kirk Cameron, he was never the same after he met and accepted Him.