A compassionate veterinarian has spent nine years of his life taking care of homeless people's pets across California. Dr. Kwane Stewart started his mission in 2011, when he was heartbroken with the amount of animals being surrendered to his veterinary clinic during the recession.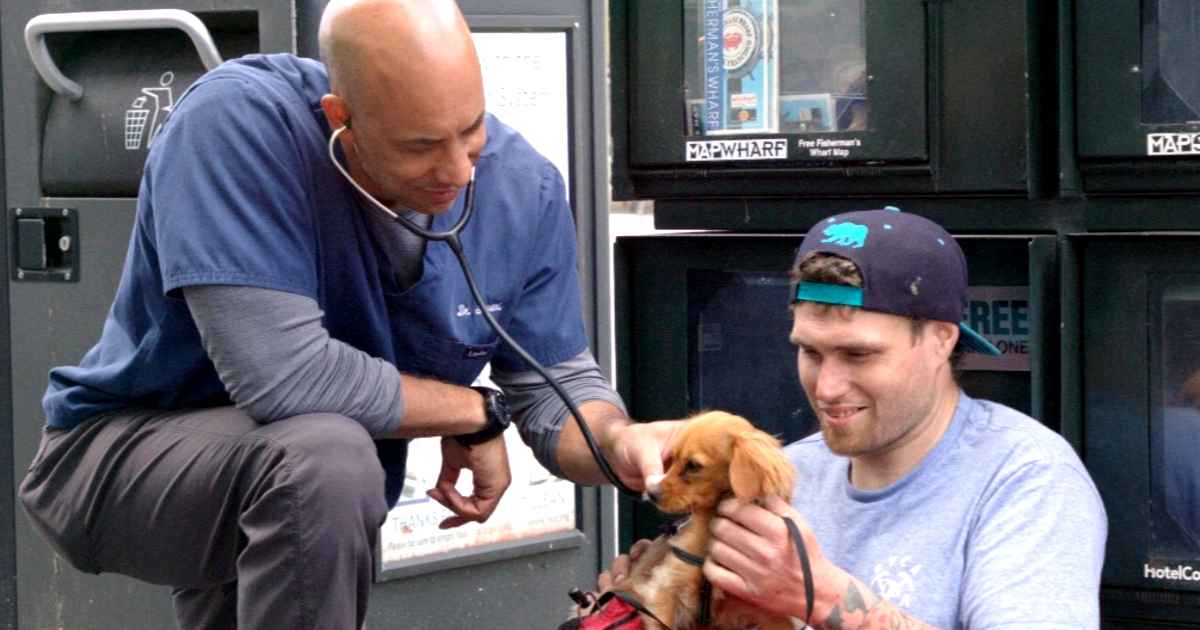 With more people losing their homes, pet owners were glad to turn in their furry creatures to a shelter rather than allow them to be homeless. Stewart then brought his veterinary supplies to a soup kitchen event so he could treat some of the homeless pets around Modesto, California.
"About 25% of our homeless population own a pet, and I knew that if I set up a table at a soup kitchen I could help a small group of animals," Stewart told GoFundMe. "So that's what I did. I called over anyone who was holding their pet and told them I'd take a look and vaccinate or treat their pet if I could."
After treating 15 animals in a single day, Stewart knew this is what he had to do in life.
Since then, he has been wandering through alleyways and city streets on the west coast to treat homeless people's pets and he has helped treat more than 400 animals. Some of the dogs and cats can easily be treated while some need more intensive surgeries and operations.
Stewart created a GoFundMe campaign last September to raise money for his mission—and has raised $29,000 to pay for animal treatments. He was also officially named the GoFundMe Hero of February. "I don't ever want to have to turn anybody away," he says. "The look on people's faces when they get their pets back, especially after a surgery or a life-saving procedure—those are moments I'll remember forever."