20-year-old, Christian singer Megan Danielle from Georgia had a pleasant surprise waiting for her as she auditions for the 21st season of American Idol with Lauren Daigle's hit song "You Say".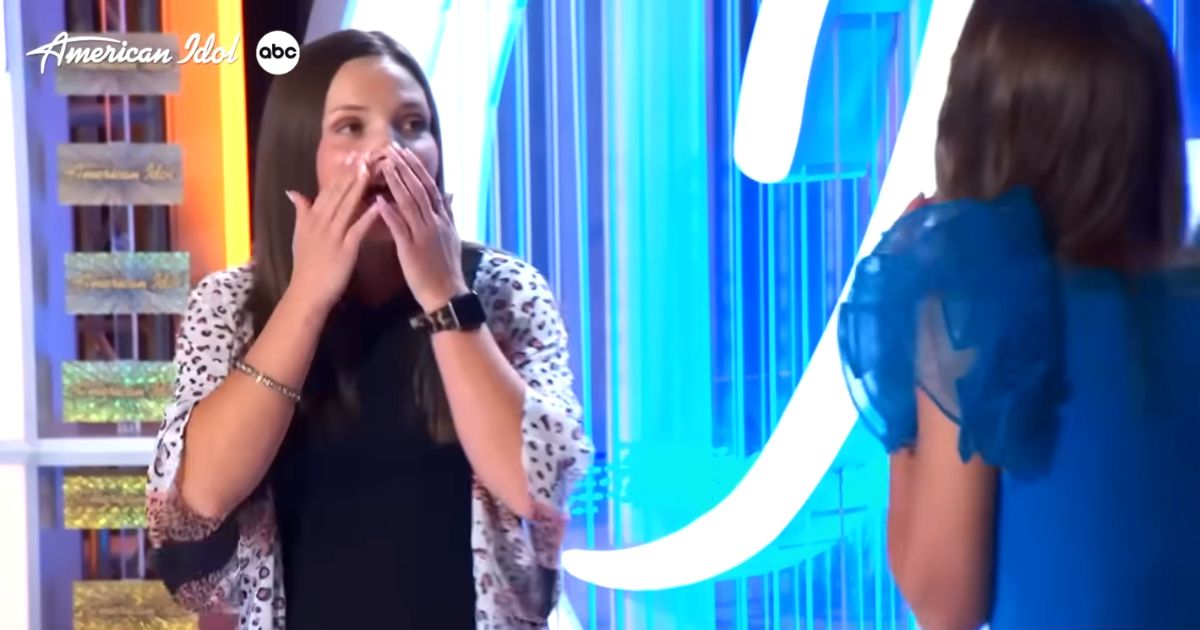 Unknown to her, Daigle was actually watching her from behind the scenes and was set to perform a memorable duet with her.
The twenty-year-old works as a waitress with her mother and shared her personal story of how her grandfather Chuck inspired her to pursue Christian music. Danielle used to sing in a band, performing at bars and clubs but after a while, she became uncomfortable as she had to pretend to be someone that she was not, just so that others would like to hear.
"There was one show I had one night, and my papa was there, and he pulled me to the side and said, 'what are you doing baby? This isn't what you're supposed to be doing.' He looked at me dead in the eye and said, 'how can you sing for God and sing for this?' And then I finally decided to totally switch to Christian music," she said in the introduction video.

Then she joins in with the coaches as she performs the song. Unbeknownst to her, host Ryan Seacrest tells Danielle's mom, backstage, that Lauren was going to surprise her daughter.
Daigle then peeps through the door and walks in slowly towards Danielle, eventually joining in with her and performing a memorable duet together, surprising Danielle and the coaches altogether.
Daigle told Danielle that her story reminded her of her own with her grandfather.
"Thank you, I love you. I feel like this is not even happening. I'm like, thank you, God," Danielle said.
Expressing her joy and surprise, Coach Perry said "Lauren, I just got to say, that is one of the coolest things I've ever seen an artist do."
Coach Luke is of the opinion that she has a voice that is honest and raw and compared her to an unpolished diamond that will only get better with time and some help.
"You got that grit in your voice. It's so authentic, and you're doing right by yourself, and you're doing right by Grandpa Chuck," Perry praised Megan.
It was all the more surprising when Danielle and Daigle learned that both of their grandfathers were named, 'Chuck'. "That was my grandpa's name too! That's crazy," Daigle said. While coach Perry joked that "…..God has a sense of humor every once in a while."
We wish Danielle all the luck and pray that she continues to sing for God's glory.