The recent Beirut explosion have shaken the whole world but one Lebanese Grandma looked unshaken as she played music on the piano inside her wrecked home.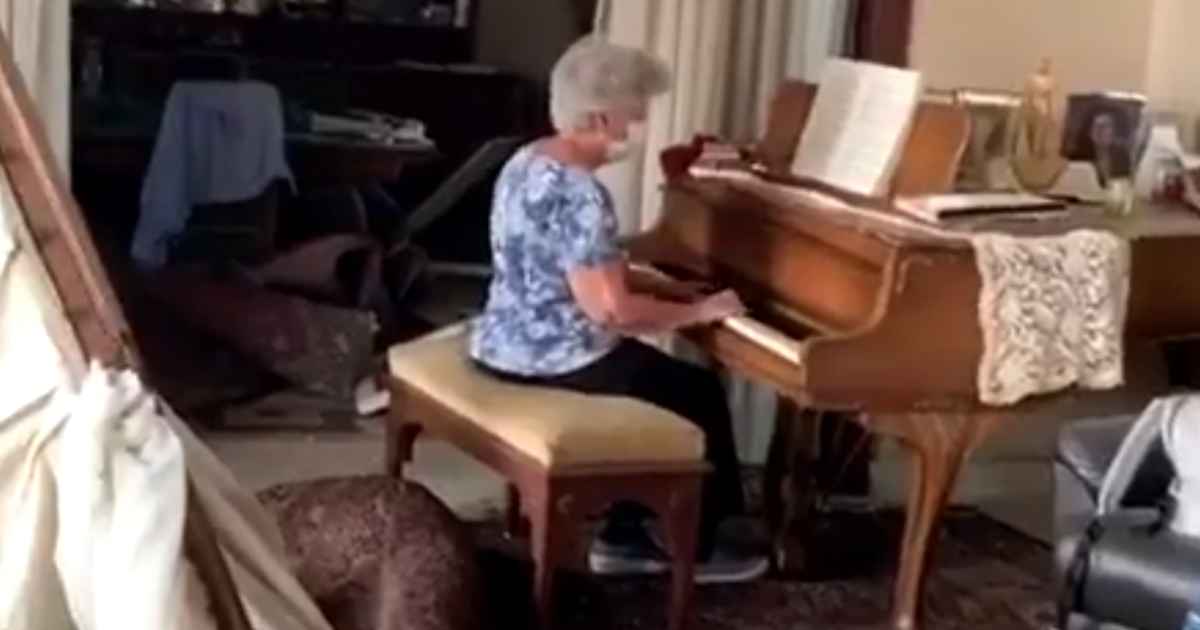 Grandma plays piano
May Abboud Melki's home was one of the many buildings destroyed by the Beirut blast which occurred on Tuesday.
The grandma looked a picture of calmness and resilience amid all the destruction and damage around her.
The picture was shared by her granddaughter, May-Lee Meliki on Facebook. She said the moment when her grand played the piano amid the rubble was like "beauty from ashes," she also revealed that her grandma was "pushing through her pain."
The Lebanese grandmother can be seen playing the piano on "Auld Lang Syne" for her family. The photo has got more than one million views and 21,000 shares in just 19 hours. She was able to play the piano in less than a day after the Beirut explosions.
Lebanon Blasts
The Beirut blast happened due to the explosive substance called ammonium nitrate.
Apparently the warehouse managers had stored over 2,700 tons. The Lebanon Health Minister Hamad Hassan, said the explosion killed "at least 135 people and injured more than 5,000. Beirut's Governor Marwan Abboud said that almost the whole city has been leveled and its left thousands of citizens homeless.
During this difficult time let us ask God to help and heal the people of Beirut. Let's remember our brothers and sisters who have been injured or have lost their loved ones due to this terrible tragedy there.