Contemporary Christian vocal group SPARK release a new music video of 'Let Go' which is a cover of the original by Hillsong Young And Free.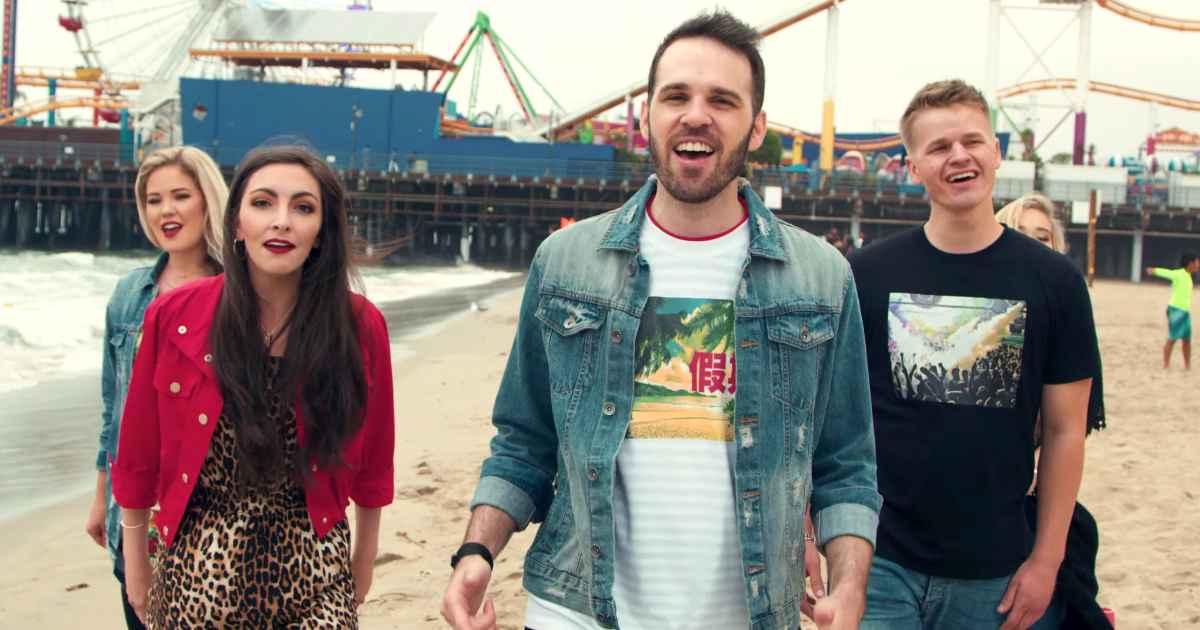 SPARK is based in Utah county and is made up of Ryan Johnson, Angelina Whitehead, Melissa Whitehead, Greg Wright, Camille Butler Tullis and Jaxon Moffitt, they all are members of The Church of Jesus Christ of Latter-day Saints.
Their music is upbeat and danceable and through their songs they deliver a message that lasting joy comes from the Savior.
I close my eyes and colors fly
There's no hiding from Your grace
I can't deny Your heart for mine
And its unrelenting chase
I was on the edge of deception
Caught up in my own hesitation
Until Your love took over me
'Let Go' was composed by Aodhan King, Ben Tan, and Laura Toggs of Hillsong Young & Free, from Sydney, Australia.
SPARK's Ryan Johnson, is the soloist in the video, and seems to be a perfect fit for the part with his beautiful vocal abilities which has helped him win some big vocal competitions in Utah, like 2019 Sing! Utah Vocal Competition.
So I let go and I let love
Show me life like it's supposed to be
An oasis here awaits us
All the freedom I'll ever need
Now I'm alive
Oh-la-la, oh-la-la
When I let go then I found life
Oh-la-la, oh-la-la
When I let go then I found life
The message of the song is to let go and allow God to have influence in our lives which will give us freedom knowing our lives are in alignment with God's will and ultimately gives us true peace and joy.