In 1915, 7-year-old Homer Mellen wrote a letter to Santa listing his wishes for Christmas. The polite and precise cursive writing shows how things were a lot simpler back then and people lived even more simply. The letter, which has been passed down as a family heirloom, was shared publicly by Laurie Bloomfield, Homer Mellen's granddaughter, in 2013.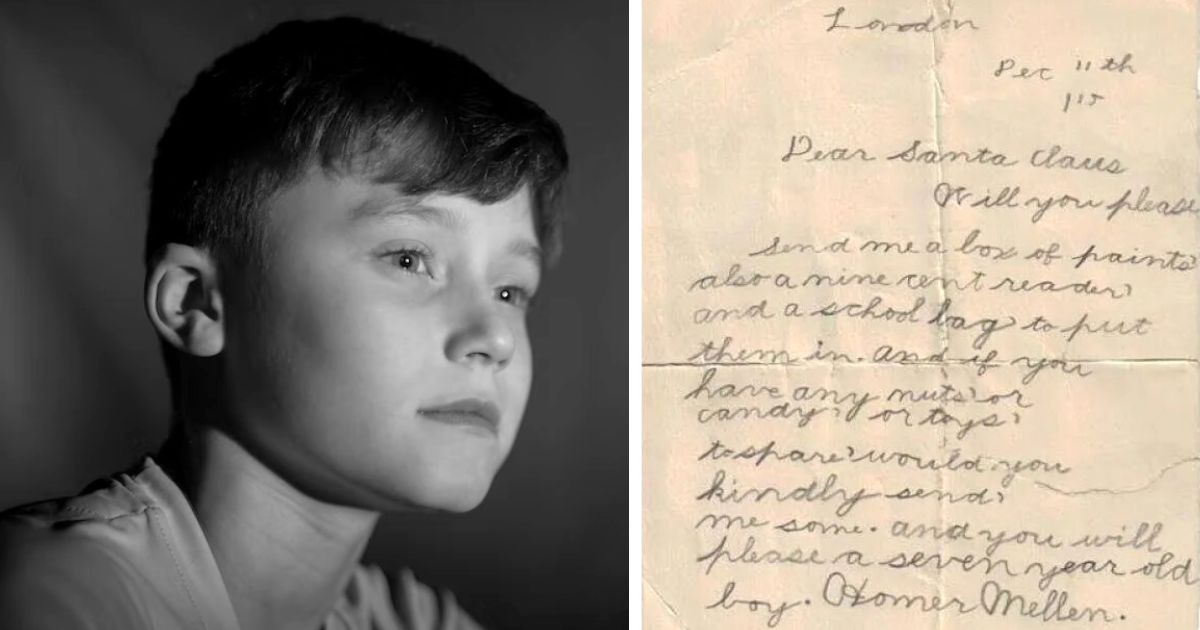 Drew Magary read out a list of things her daughter wrote to Santa, which included an iPod touch and $1000, as well as a "little thing that can turn into anything at any time". The list was not only extravagant, but also highlighted how society has changed greatly when compared to the contents of Homer's letter from 1915.
The letter says, 
"Dear Santa Claus,
Will you please send me a box of paints, also a nine cent reader, and a school bag to put them in. And if you have any nuts, or candy, or toys to spare, would you kindly send me some. And you will please a seven year old boy."
Back then, people only had the most necessary items, and even children were more practical when asking for something. Luxuries (toys, candy, or nuts) were considered a bonus, not something that must be had at any cost.
Nowadays, kids and even adults do not necessarily understand what it's like to live a simple life where needs are met first and wants are considered later. They are also greatly influenced by consumerism and seek instant gratification, which is enabled by modern online shopping and the availability of fast-moving consumer goods.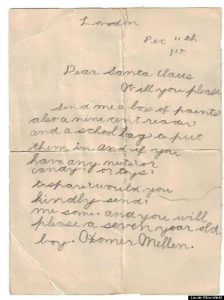 A century ago, people worked hard to afford the things that mattered most to them. They realized the value of the things they possessed, and they were special to them. However, things have changed rapidly in the last 100 years. The internet and its services have disrupted society for better and for worse. We are more connected, but somehow more disconnected from reality than ever.
Homer Mellen's letter serves as a gentle reminder to prioritize the things that matter most and to consider other things as luxuries, which are added bonuses. And especially during this Christmas season, let us look to and be ready to receive the greatest gift of all: the gift of Jesus Christ. Let us give up the things that have occupied our hearts as idols, and instead turn to Jesus.