Born without arms and legs, Nick Vujicic has not allowed his physical condition to determine his worth or limit his potential. Instead, he has emerged as a beacon of hope for millions, turning his story of pain and struggle into one of inspiration and unyielding faith.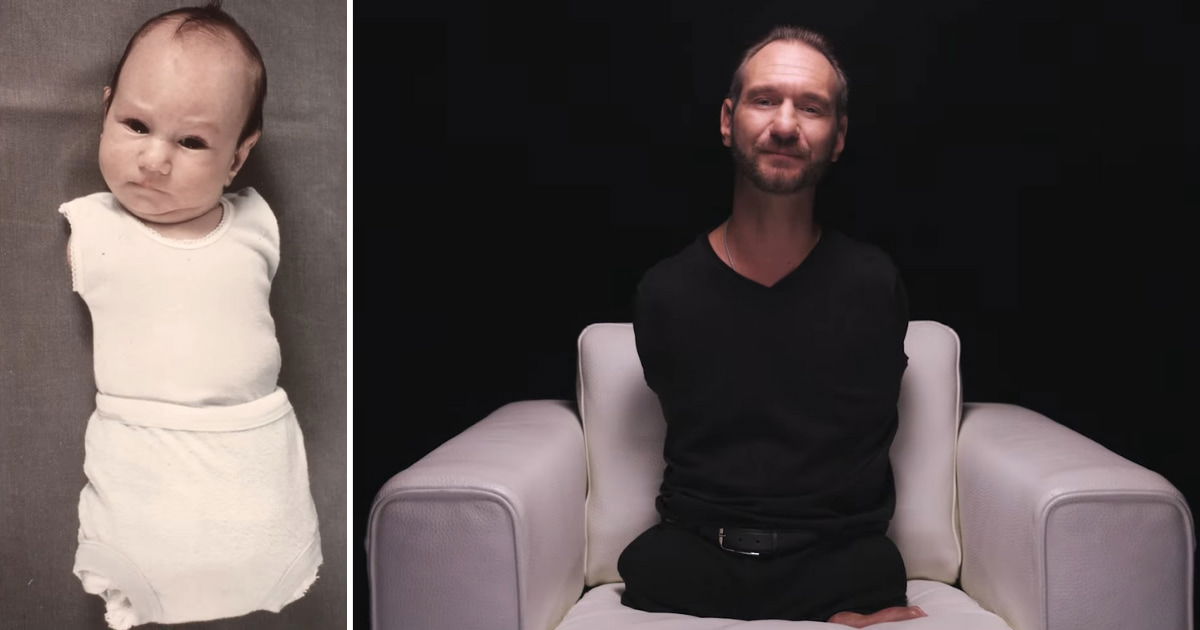 In a recent I AM SECOND video, Nick passionately declared, "I love my life." While many might view his condition with pity or sorrow, Nick's attitude is both defiant and celebratory. "I knew I had no arms and legs, but I didn't think it was such a big deal until the world told me that I was an alien, that I was ugly, that I wasn't good enough."
The early years were undoubtedly tough. When he was born, doctors were so shocked by his condition that they apologized to his parents, lamenting the fact that they hadn't identified the condition during ultrasounds to provide an option for abortion. This immediate prognosis was grim: Nick would never have a quality life.
Nick recalled the dark days of his childhood, when despair overwhelmed him to the point of attempting suicide at the age of 10. "I convinced myself there was no hope. I convinced myself that there was no God. But if there was a God, He was simply unfair. I prayed for a miracle. And a miracle did not come."
However, the trajectory of Nick's life shifted dramatically at the age of 13. After hurting his "little foot", the only limb he has, he had an epiphany: "I've got to be thankful for what I have instead of being angry for what I don't have." His faith deepened as he found solace in the Bible, particularly the story of the blind man in John 9. "If God has a plan for a blind man, God's got a plan for me."
It was during his high school years that Nick's gift of oration was recognized. "It was the janitor at my high school who saw me speak in front of my school peers as the vice president," he recalled. This janitor prophetically told him that he was destined to be a global speaker, a prediction that has since come true in a grand way.
Today, Nick Vujicic's influence is palpable. According to The Christian Post, Nick has spoken in 78 countries, addressing nearly 10 million people in person and reaching an astonishing 2.8 billion people on television. Beyond the impressive numbers, what stands out is Nick's unwavering commitment to spread a message of hope, healing, and faith.
Nick heads the "Champions for The Brokenhearted," a ministry aimed at providing resources for those in distress. In sharing his story, he underscores the greatest miracle of all: "The greatest miracle of all that I'll ever receive in my life is my soul being saved, me being filled with the Holy Spirit, having a relationship with Jesus while I abide in Him, and He abides in me."
As Nick travels the world, his message is consistent: no matter your circumstances, you are not forgotten. Your worth is immeasurable, and with faith and trust, you too can be a beacon of hope for others.
"I know the plans I have for you, declares the LORD, plans for welfare and not for evil, to give you a future and a hope." – Jeremiah 29:11.