A Massachusetts woman who recently lost an heirloom ring in the ocean and put up a plea on social media about it was pleasantly surprised when a kind stranger found it and returned it to her.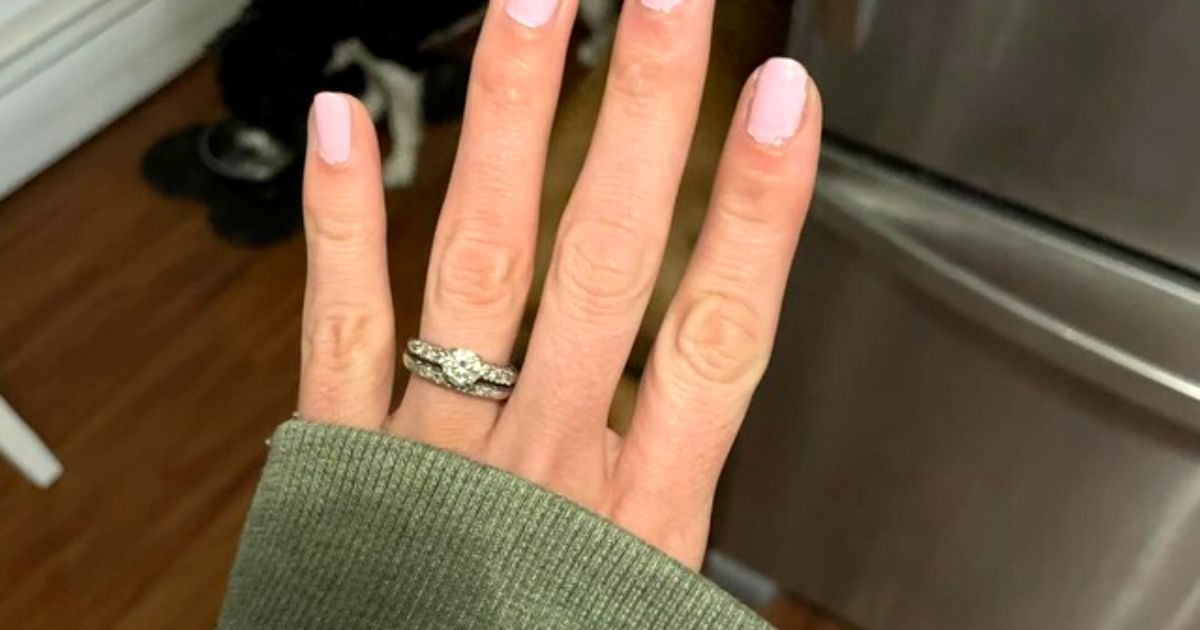 Not every day do we see stories of such honesty in the news because conditions are becoming difficult all over the country, and people are finding it hard to cope with expenses.
So when 29-year-old Francesca Teal lost her great-grandmother's ring in the ocean she thought she'd never get it back but when she did it blew her away and she went on Facebook to share how she'd been, "so overwhelmed by the kindness of strangers this past week."
Sharing further, she wrote, "It has been so amazing to witness humanity in this positive way & has brought so much faith to myself & others."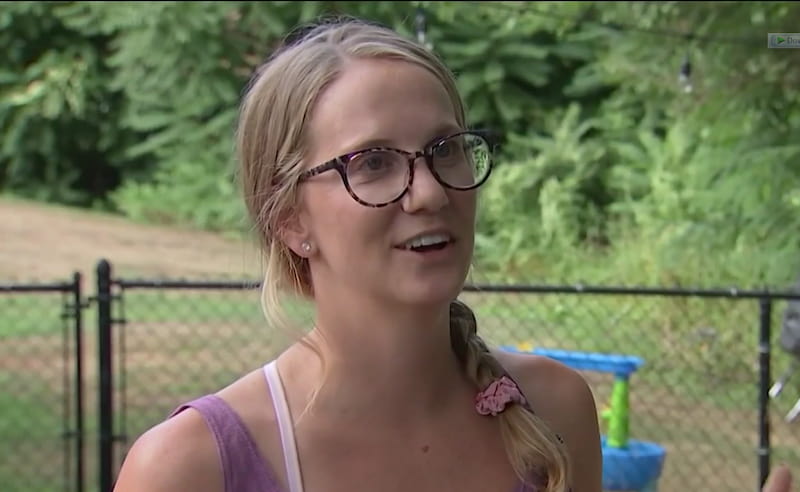 The story goes that Teal and her husband were playing football at North Beach in Hampton, New Hampshire when the ring slipped off her finger and fell into the water. Teal was naturally upset because the ring had been handed down to her and had belonged to her dear great-grandmother.
Her husband and she spent many hours searching the water and went on Facebook and asked anyone who'd go to the beach with a metal detector to look out for her ring. Lou Asci turned out to be that person with a metal detector and he responded after seeing her social media plea for help.
Teal had shared on Facebook, "Hello, long shot here …" She wrote about how she lost the ring at the ocean. "Just hoping that if someone finds it, it can make its way back to me." She shared details of the ring. "It is a double ring as it's two rings that were soldered," she wrote.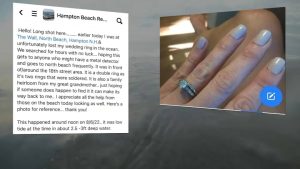 Teal also added, "It is also a family heirloom from my great-grandmother," her message said. She added, "Just hoping that if someone does happen to find it, it can make its way back to me." She also praised "all the help from those on the beach looking today as well."
Lou did not think twice before strapping on a wetsuit and a headlamp to look for the ring and even though he did not find anything during the first two days of searching, he did not give up. "I wanted to go back and give it one last shot." He added, "I don't take failure all too well," Asci said.
Asci found the ring on the sandy ocean floor and sent Teal a picture of it asking her, "Please tell me this is the ring so I can finally get off this beach," he wrote to her. When Teal affirmed it was her ring, he went to her house to return it.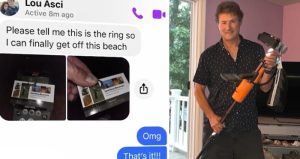 Her husband decided to go down on one knee to put it back on her finger. She took to social media to thank Lou and the strangers who helped search for her ring when she had just lost it on the beach. "This happened around noon on 8/6/22," she also wrote. "He displayed an honesty you don't expect nowadays."