It's common to see lifeguards braving their way to the waves to save lives. This time, they not just saved lives but also made sure that a 95-year-old grandma got her dose of vitamin sea daily.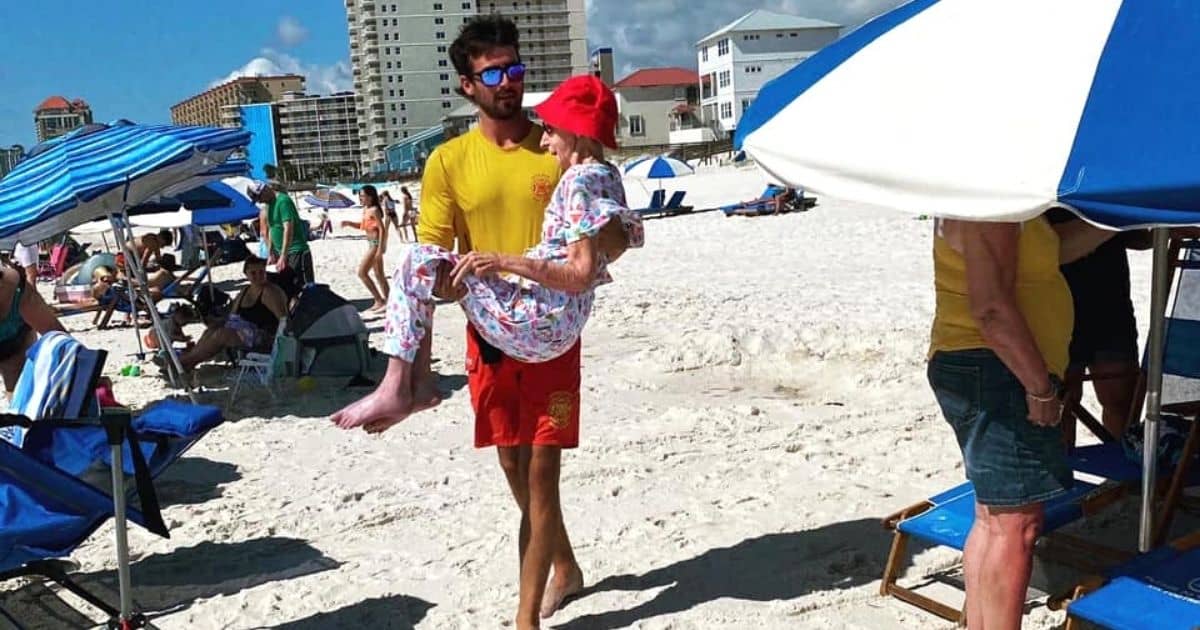 Kimberly Waterbury and her mom Dottie Schneider, from Chandler, Indiana went to Orange Beach, Alabama for a vacation. Kimberly was pushing her mom's wheelchair because Dottie could no longer walk on her own. A lifeguard from the Beach Safety Division in Orange Beach saw them and offered them a ride in his beach patrol car. He gave them their number and advised them to give them a call if they needed assistance. They called every morning so that Dottie could go to the beach, feel the sand on her feet, and watch the waves up close.
"In the past, when they'd gone to the beach, she couldn't get to the beachfront. They had to sit by the pool deck. Being able to put her feet in the sand and seeing the waves crash on the shore, I think that made all the difference," Brett Lesinger, the Beach Safety Division Chief of Orange Beach told Fox News.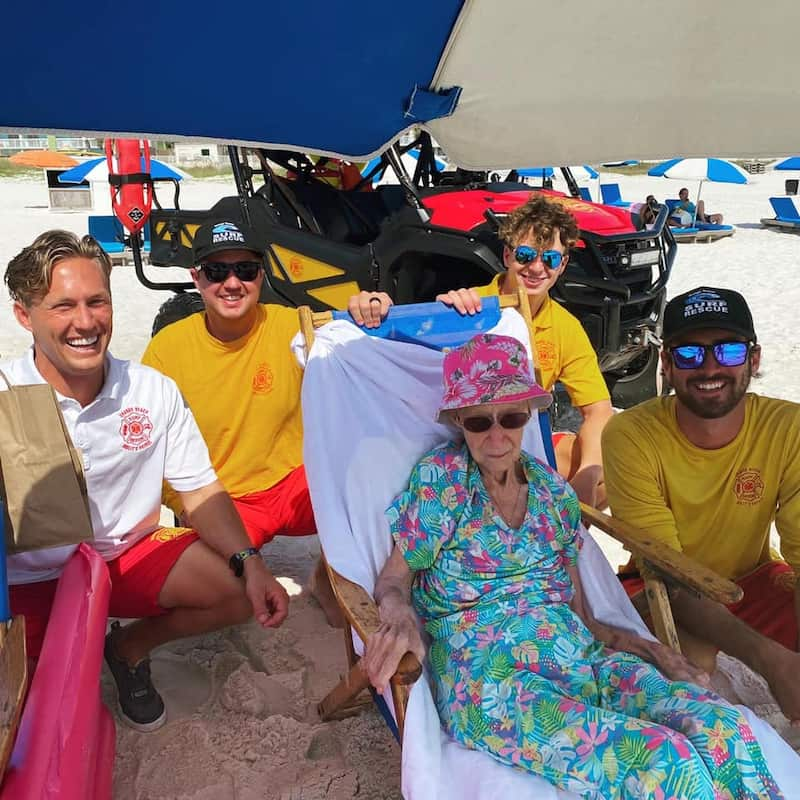 One particular lifeguard named Shane Martin went the extra mile. He went to Dottie's hotel for four consecutive days to pick her up and carry her to a rented chair at the beachfront. Other lifeguards were also delighted to help Kimberly and Dottie.
"We are forever indebted to the guys with Orange Beach Surf Rescue. They made my mother feel special. She was not made to feel like she was a burden on anybody." Kimberly said in an interview with AL.com.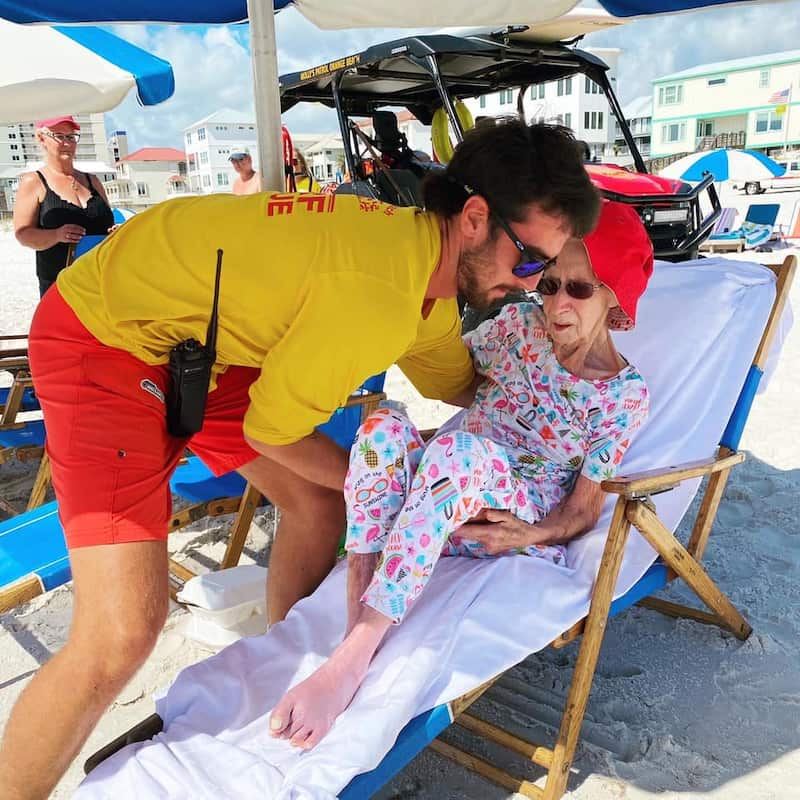 For the lifeguards, helping them is just another day at work. Shane was reminded of his grandparent as he extended a helping hand to this 95-year-old grandma. Out of appreciation and gratitude, Kimberly and Dottie left these kindhearted people with a fridge full of food.
This story is just proof that anyone can always go the extra mile. Doing things beyond one's job description has its perks. Making an old woman enjoy her vacation might be trivial, but for her, it means the world!