A 25-year-old truck driver, Johnathon Grayer is being hailed as a hero after using his last moments to save the lives of as many kids as possible.
Johnathon Grayer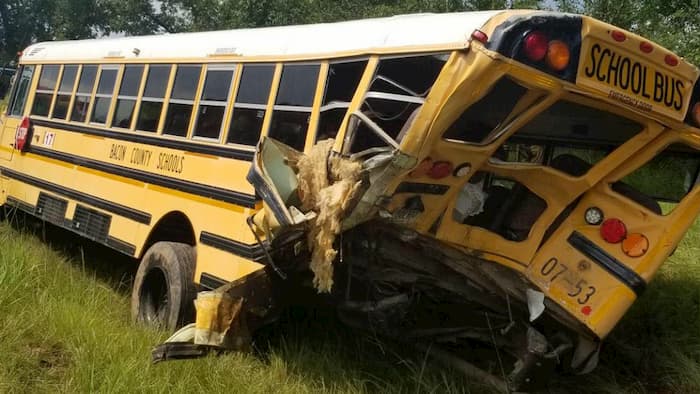 The school bus had stopped to unload students in rural southeast Georgia when a box truck rear-ended the bus which contained at least 10 students and the bus driver. "The impact sent the back of the box truck into the air, leaving metal scattered across the highway," Cpl. Shane Copeland recalled. But that didn't stop Johnathon from doing the impossible. He left the box truck and raced onto the mangled bus, even though he was badly injured, he rescued as many kids as he could before dying from his injuries.
Johnathon freed children who were pinned under the seats by lifting the bus seats off of the kids and calmed one frightened child by assuring him everything would be ok and promising to take him out for ice cream later. Surveillance cameras from the school bus crash caught the brave young man's heroic feats and then also showed him collapse later. "He must've been running on adrenaline, and his body gave out," Cpl. Shane Copeland said. "He was pretty much done by that point."
Mission accomplished
He had completed his mission of rescuing the kids off the bus and to safety. "After it happened, he collapsed and he was just done," Johnathon's father, Isaiah Grayer, said, "like God saying, 'You did what I wanted you to do.'" The parents say their son's kind heart and desire to save the children is what made him save each of them after the school bus crash.
Divine Intervention
Johnathon Grayer died later at the hospital, but there was a higher power that was in control and helped him save the others before dying. Six other children and the bus driver were injured, but thankfully the damage was non-life-threatening. "God had his hand on Bacon County," said EMS Compliance Officer Tyler Beach. Let's pray for those recovering from the school bus crash and for Johnathon Grayer's grieving family.