Two 80-year-old pen pals, who began their friendship by exchanging letters as 12-year-old Girl Guides, have finally met face to face after nearly 7 decades. Patsy Gregory, from Hoghton in Lancashire, traveled almost 4,000 miles to Conway, South Carolina, to meet Carol-Ann Krause.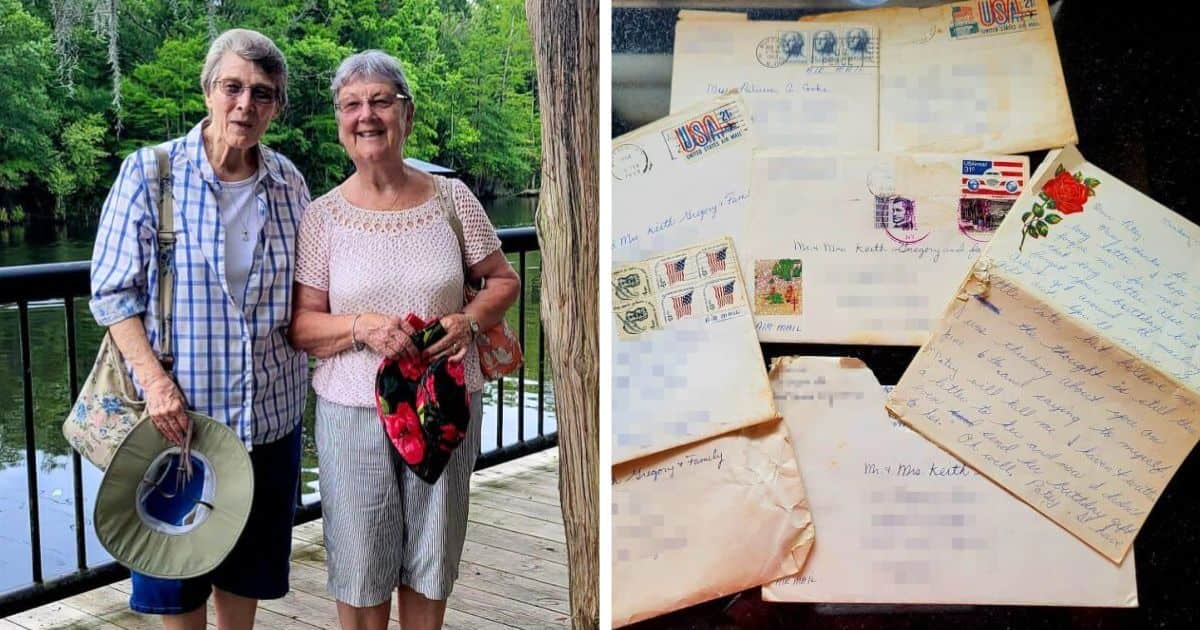 How It All Began
The friendship between Patsy and Carol-Ann began in 1955 when they were just 12 years old. They started writing to each other as part of a pen pal program between Girl Guides in the UK and Girl Scouts in the US. The two became quick friends, exchanging letters about their daily lives, school, and family. They wrote about what happened in their day, school, anything going on, where they were going, and who they went out with, as Patsy recalled in her conversation with the news service SWNS.
"I Recognized Her Immediately"
Mrs. Gregory's children organized a special trip for her 80th birthday, flying her nearly 4,000 miles to meet Mrs. Krause. Mrs. Gregory described the encounter as natural, stating, "I recognized her immediately and it just felt natural."
Despite having never met, the two friends found that their lives had taken similar patterns. Mrs. Gregory shared, "We're both the same age [and] got married around the same time. [We] both had three children and we've gone through life, all the trials and tribulations, and shared it. It's absolutely lovely and we're both still here."
Mrs. Krause said, "it feels like we've known each other forever." Over the years, their friendship adapted to changing times. "We started in pencil, moved on to ink, then typing and now we can email and stay in touch on social media," she said.
The two friends, who both became mothers of three, wrote approximately 400 letters each over the decades. They wrote about their daily lives, school, events, holidays, and family milestones. Mrs. Gregory said, "We would write about what happened in the day, school, anything that was going on, where we were going, who we went out with."
An Emotional Reunion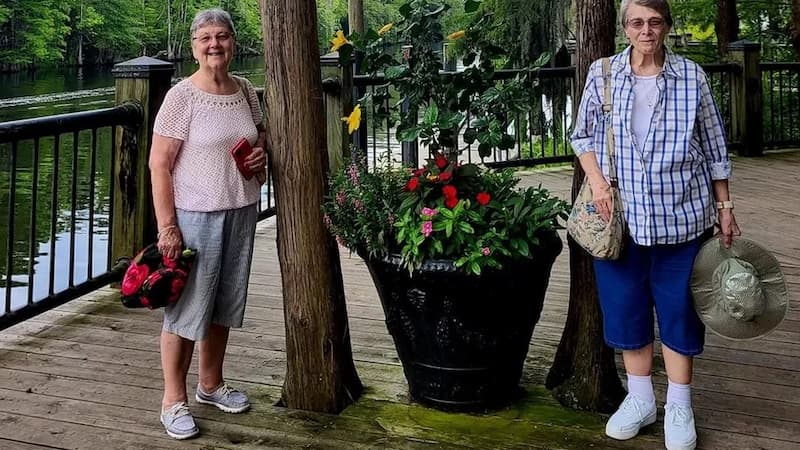 Mrs. Gregory's daughter, Steph Calam, accompanied her mother on the trip to the U.S. Ms. Calam said her mother had always wanted to meet her American penfriend. The reunion had been on her mother's "bucket list," as it was "one of her lifelong regrets" that they had never met in person.
"It was very emotional when they met," Ms. Calam said. "I was quite choked up when they hugged for the first time. They hit it off instantly and have a lot in common. They've been talking non-stop."
During their nine-day stay in South Carolina, Mrs. Gregory and her daughter spent much of their time with Mrs. Krause and her family. Mrs. Gregory said, "It was just as though I'd seen her last week because we'd known each other for so long."
The two friends shared meals, talked for hours, and visited places that were special to Mrs. Krause and her family. Mrs. Gregory shared, "We did a lot of talking. We went out for quite a few different meals in places that Carol-Ann and her husband enjoyed going to."
The pen pals plan to continue communicating through letters and cards, but they are not sure if they will have the opportunity to meet again. Their extraordinary story serves as a testament to the power of friendship and the ability of true friendships to span across time and distance, providing joy and connection.
"A friend loves at all times, and a brother is born for a time of adversity." Proverbs 17:17
This is the moment Lancashire and South Carolina pen pals of 70 years met for the first time.
The pair who have been writing to each other since 1955 have finally fulfilled their "lifelong wish" to meet in person.
Full story: https://t.co/S1ohuxagTO pic.twitter.com/vOzq7tavI0

— BBC North West (@BBCNWT) August 15, 2023