Five-time Grammy Award-winning gospel duo, Mary Mary, performed a soulful rendition of 'Lift every voice and sing' before the game between Cincinnati Bengals and Los Angeles Rams started.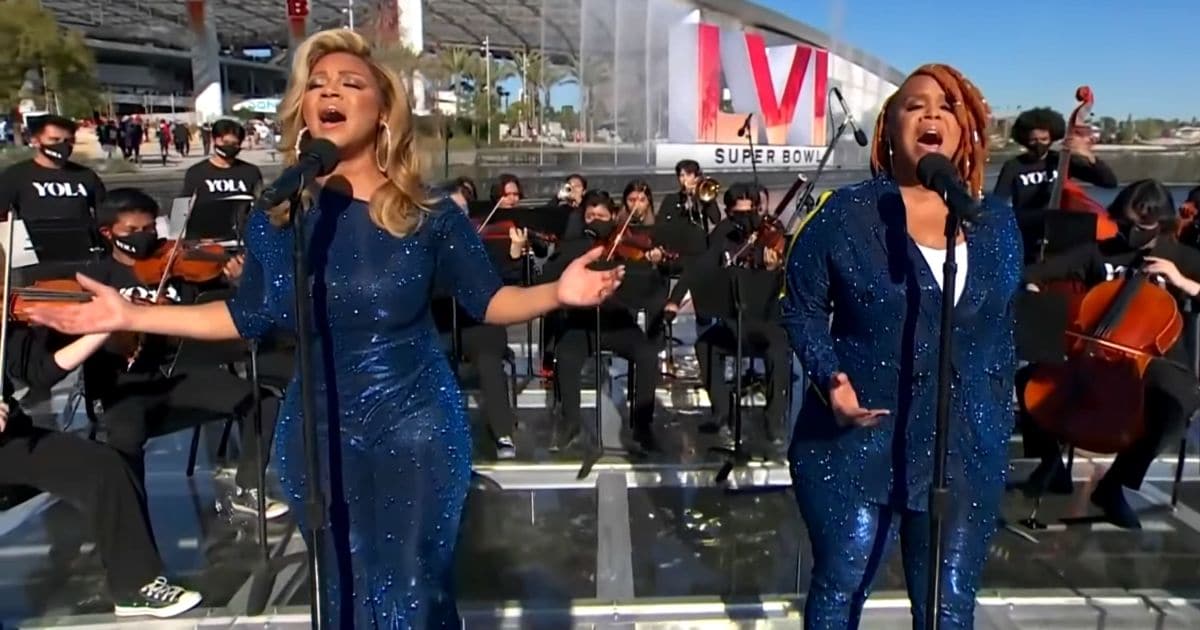 Erica Campbell and Trecina Atkins-Campbell sang their hearts out as they belted out notes as they welcomed people to the SoFi Stadium, where the game was held last Sunday. These talented singers are from Inglewood, California, where the stadium is located.
This contemporary gospel duo's performance was even made more beautiful by their equally talented accompaniment, LA Phil Youth Orchestra.
Lift every voice and sing
Till earth and heaven ring
Ring with the harmonies of Liberty
Let our rejoicing rise
High as the listening skies
Let it resound loud as the rolling sea

Sing a song full of the faith that the dark past has taught us
Sing a song full of the hope that the present has brought us
Facing the rising sun of our new day begun
Let us march on till victory is won
This song spoke of hope and faith amid the challenges. May it inspire us to hope for a better future through God's grace. No trouble or trial is permanent, everything only came to pass. We are victorious in Jesus' name!
"For the LORD your God is the one who goes with you to fight for you against your enemies to give you victory." Deuteronomy 20:4