A little girl was flooded with birthday cards for her fourth birthday after she had suffered from a tragic loss.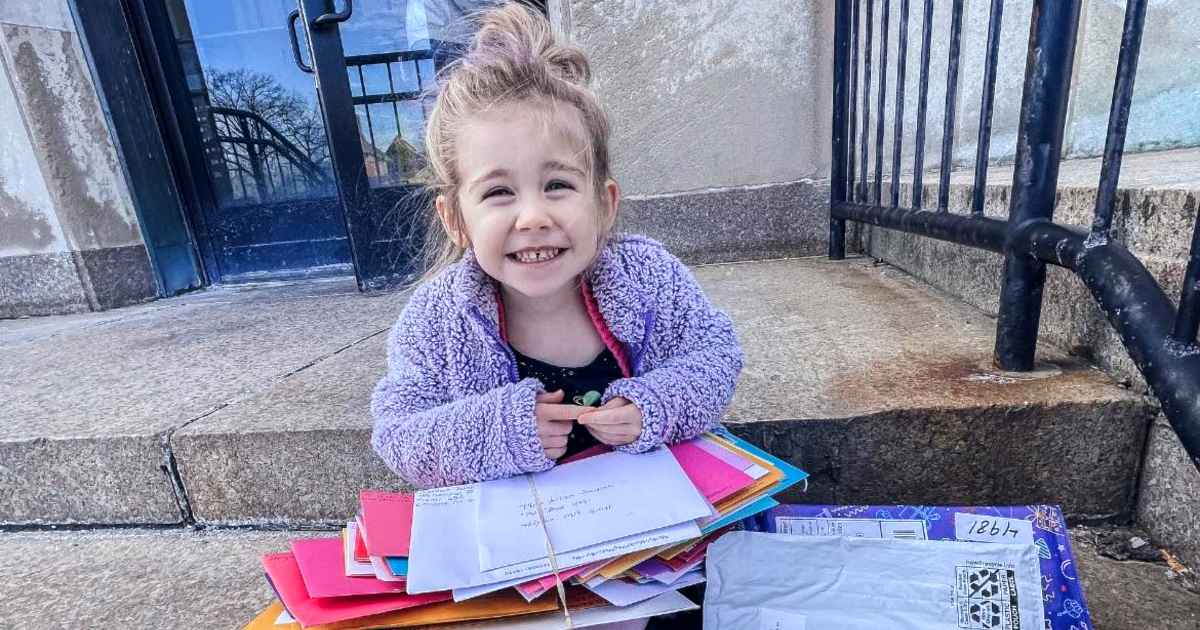 Lilly Sedlak lost her beloved dad, Brandon, due to medical complications and then weeks later she also lost her godfather.
It was too much for the little girl to take, and so her mother wanted to ease her pain on her first birthday, by making it memorable and asked the community to send her mail, as Lilly loves getting mail.
"She's always loved the mail. Her grandmother would take her to get the mail, and she just loves to do it. She's a little helper. She just loves to do everything for everyone," her mom said and shared a post on Facebook about it.
"Lillian LOVES mail. She loves the mailman, she loves getting the mail from the mailbox & she LOVES when there is mail for HER," she wrote in the post. "I am reaching out to ask if anyone would be willing to mail her a birthday card, drawing, or letter. She does not need gifts but she really loves to open cards and letters and look at the pretty pictures."
She also mentioned that Lilly's "favorite color is violet, she loves unicorns and all things magical as well as flowers & animals of all kinds especially if they are cute!" And the community did not fail her, Lilly had 75 cards in the mailbox and on another day she received 85 cards.
Psalm 30:11 "You have turned for me my mourning into dancing; You have loosed my sackcloth and girded me with gladness."