Hospital staff came together to cheer for a 2-year-old who was walking again after a hidden disorder left him paralyzed.
Hospital staff lined the hallway, cheering for Alaric Bridgeman after he went from being a spunky little boy to almost paralyzed. Alaric Bridgeman suffered from a rare inflammatory disease called transverse myelitis that caused injury to the little boy's spinal cord, leaving him paralyzed.
But God was working behind the scenes to help the little boy get back on his feet again.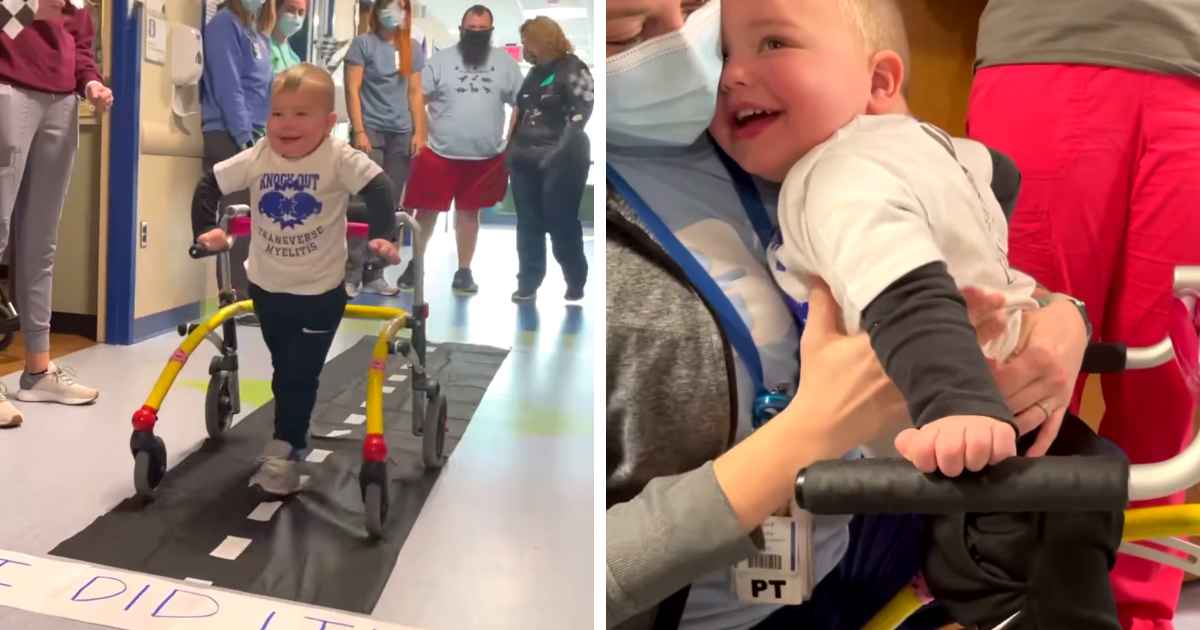 Alaric went to Akron Children's Hospital in Ohio, where because of the efforts of the hardworking staff, the boy "displayed some intentional movement." The hospital shared on Instagram, "The hard work started there." The little boy was participating in rigorous physical therapy twice a day, and was declared by the hospital as "small but mighty" and, with help from a walker, the 2-year-old was able to walk again.
While he was admitted at the hospital, Alaric took long walks through the hospital with his dad, "making friends with everyone they passed." And when the time came for Alaric Bridgeman to head home with his parents and three sisters, the hospital staff said bye in a grand way.
The hospital decorated one of the halls as a "road," and many of his supporters lined the hospital hallway cheering the 2-year-old walking toward "freedom"! What an encouragement it must have been for Alaric and his family to get such a great send off by the hospital.