This heartwarming video of a little girl caring for her hardworking father is truly a sight to see. In the short video, the father is seen sleeping in the kitchen after a long day at his restaurant. His young daughter enters the frame and, upon finding him asleep, takes off her own coat to cover him up. It's a beautiful moment of love and selflessness, as the little girl wants to make sure her dad is warm and comfortable.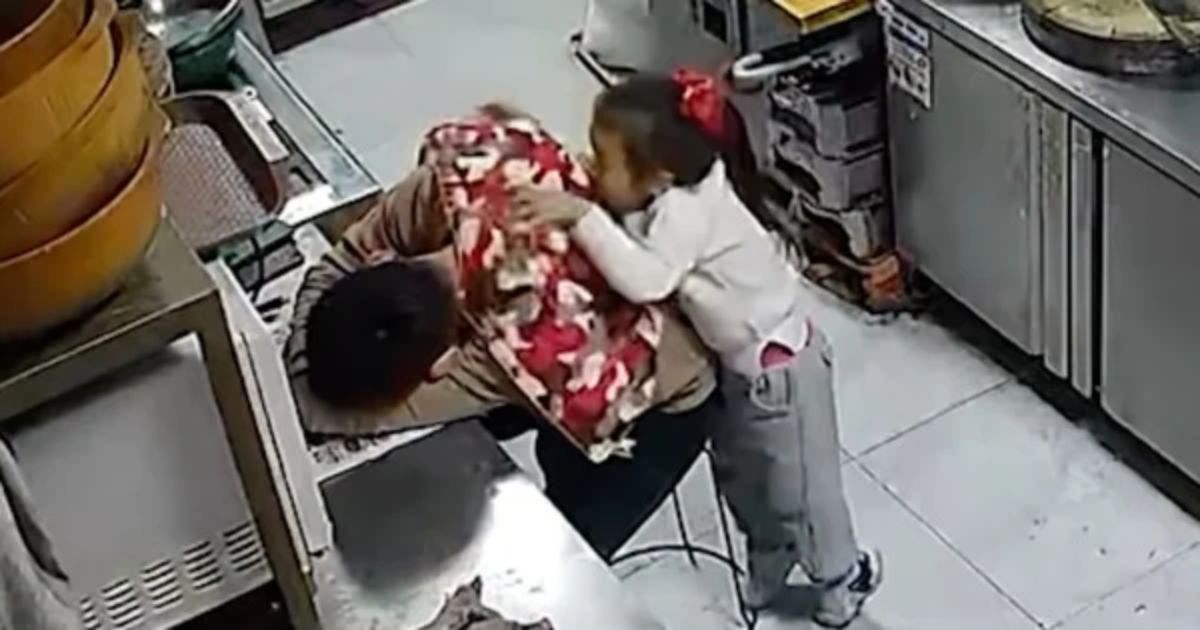 As the father wakes up, he realizes what is on his back and is moved to tears by his daughter's caring gesture. He has been working tirelessly at his restaurant, especially during the pandemic, and seeing his daughter's love and concern for him is overwhelming.
The video has been widely shared on social media, with many people commenting on how sweet and touching it is. One person writes, "His smile and tears say it all. While you are struggling dad, just know you have done an amazing job raising her too." Another person comments, "It's moments like this; through whatever chaos you're dealing with… you know you did something right to be raising such a beautiful little human."
This precious moment is a reminder of the strong bond between a parent and child, and the depth of love that exists within families. It's a reminder to always show love and appreciation for those we care about, no matter how busy or tired we may be. The hardworking father in this video is truly blessed to have such a kind and selfless daughter, and we can all learn from her example of love and compassion.