An 8-year-old girl's quick thinking and action just saved the life of her great-grandmother who got stuck under the car.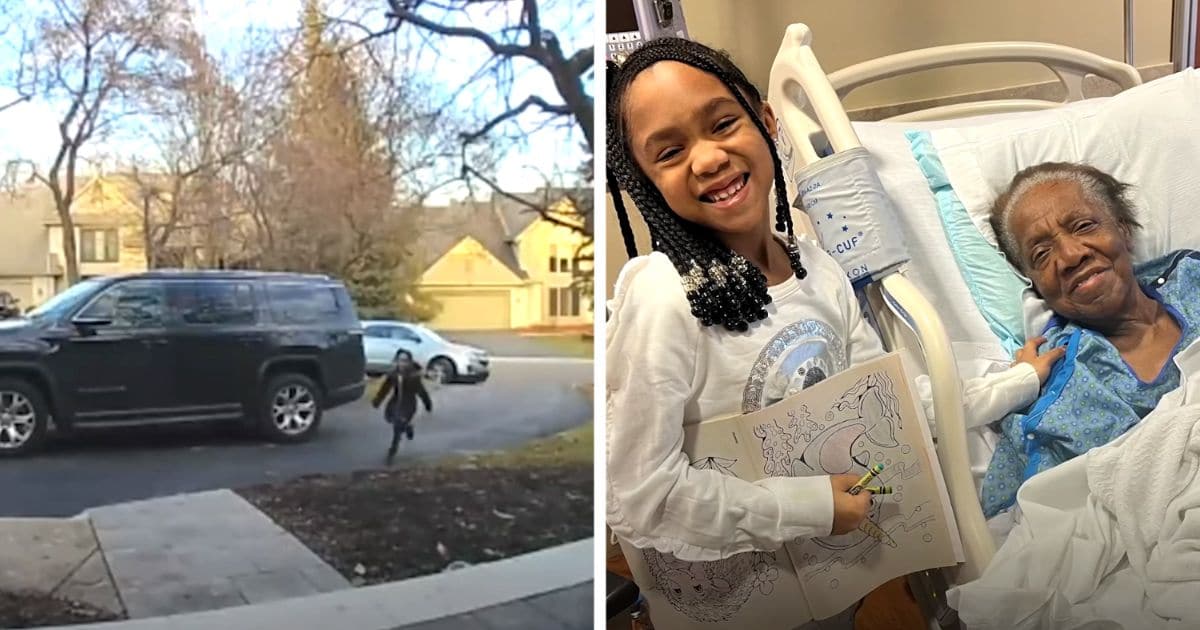 The intense incident took place when Mariah was coming back home from school with her grandma, Patricia Lynch. Thinking that she had parked the car, the grandma and her little girl got down from the SUV and that was when the vehicle which was in reverse gear moved slightly backward and caught Lynch, pulling her down, under the car.
"She thought her car was in park but it was in reverse so it started moving and she like, tried to stop it and she fell and the tires [went] over her foot, and I put the keys out. I didn't know her foot was under there but I knew she could still get hurt because like her body was under there," Mariah explained.
The little girl was caught on video by the doorbell's camera running towards her house, desperately yelling out to her mother for help. She rings the bell and then dashed back to her grandma.
The mother, Porchia Lane, was not able to make out anything, until she went outside and got near the car, alerted by the sudden, alarming cries of her daughter."I was just in disbelief I didn't know what I was about to see. She [Lynch] was able to kind of slide herself from under the car. There was a lot of blood everywhere. Mariah was able to grab a towel. We wrapped her leg up and called the ambulance," she recounted.
Fortunately, Patricia Lynch had no serious injuries. Even though she got some stitches and blood infusions but thankfully, there were no broken bones. She is now in good spirits and recovering well.
The proud mom is all praise for his quick-thinking daughter and says that her daughter was very calm during the entire ordeal and also encouraged other parents to instill in their kids the right values which will help them make good decisions in life.