Audrey Tiberius, 46 years, from Utah a mother to 4 boys, recently gave birth to a triplet of boys bringing the total to 7 boys. The chances of giving birth at 46 years old and triplets at that, is so rare that the woman said, it could have been only an act of miracle from God.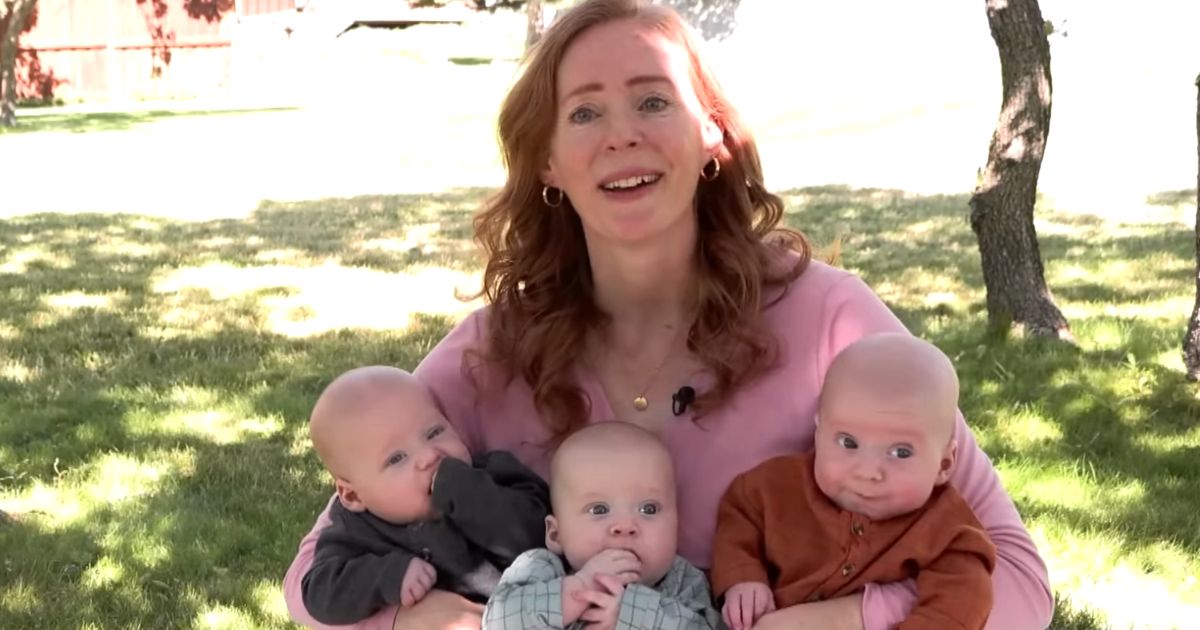 Audrey and her husband Tyler had been trying for more babies, but have not been successful even after many rounds of fertility treatment. Doctor said, her 'eggs were too old' as she was in her forties and the chances of her conceiving was slim to none.
However, the couple kept on praying and hoping in the Lord for a miracle.
"I prayed and prayed for five years to have more children because I always wanted a really big family, and seven was kind of my number," Audrey said.
Delight yourself also in the Lord, And He shall give you the desires of your heart. Commit your way to the Lord, Trust also in Him, And He shall bring it to pass. Psalms 37:4‭-‬5 (NKJV)
Little did they know, God was already working behind their prayers and longing for more babies and in a miraculous event, after 5 years of prayer, Audrey learned that she was pregnant at 45 years of age.
According to the statistics, her chances of conceiving triplets naturally is one in 200 million. And the odds of being 45 years old and conceiving triplets is one in 20 billion!
The elated couple name the three boys, Sky, River and Bay. It was such a joyous event for the Utah couple, because God answered their prayers in more ways than one.
"The odds of this happening are so incredibly rare that to me it just has to be a miracle," Audrey said.
"For My thoughts are not your thoughts, Nor are your ways My ways," says the Lord. "For as the heavens are higher than the earth, So are My ways higher than your ways, And My thoughts than your thoughts. Isaiah 55:8‭-‬9 (NKJV)