A video that has led a bunch of Good Samaritans to set up a fundraising page to buy an elderly woman a mobility scooter is taking the internet by storm.
The video was taken by Alan Bas, who saw the elderly pensioner, only known as Molly. She has difficulty walking and has to use a walking frame, as she cannot afford the scooter. He was moved by her plight as she said she had worked till she was 71 years old, but did not have money for an electric wheelchair.
She said: 'They say I've got enough to live on but I don't consider I have. 'I have half the £69 attendance allowance…and I get £139 old age pension and I worked till I was 71.'
Alan shared the video to his Facebook page and asked people to make it viral so that her local MP can provide her with a suitable walker. He said: 'She can't afford it and she struggles on a daily basis to function from A to B. 'Could you please make this go viral so possibly a local MP could possibly organise, what should have been done many years ago.'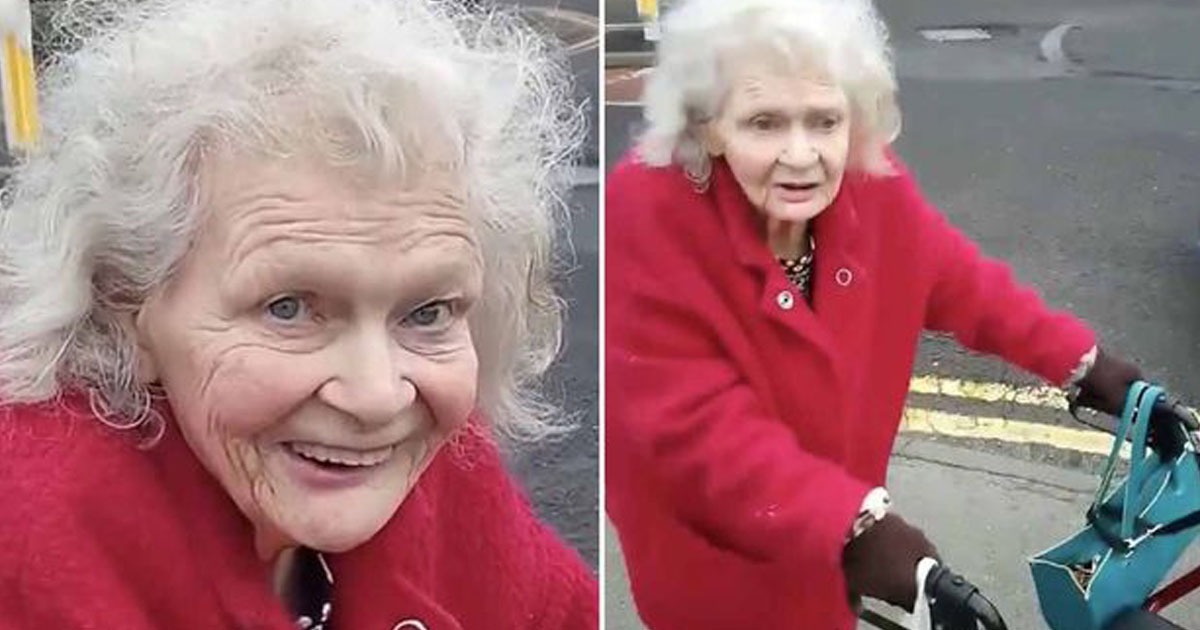 Mobility scooters range in price from £400 to more than £5,000. The video has since garnered 463,000 views and over 17,000 shares along with a heap of support from Facebook users. Part-time fundraiser Shane Yerrell decided to set up a crowdfunding page in order to get help for Molly to buy an electric wheelchair.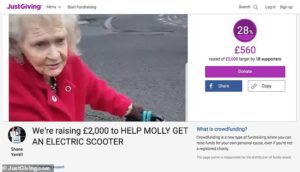 Their efforts have paid off and Shane has raised £560 of his £2000 goal. His own charity, Through The Fight, Shane raised £40,000 in the last 7 years for rank strangers. He says, 'I have helped out elderly people after they have been attacked and she comes across as a real sweetheart. 'I really don't like to see anyone struggle.'
The elderly are often one of the most neglected sections of our society and we have to do all we can for their up-liftment.