A basketball coach is not only known to bring out the best in his team players but is also there to help them face the worst situations in their life just like this one did.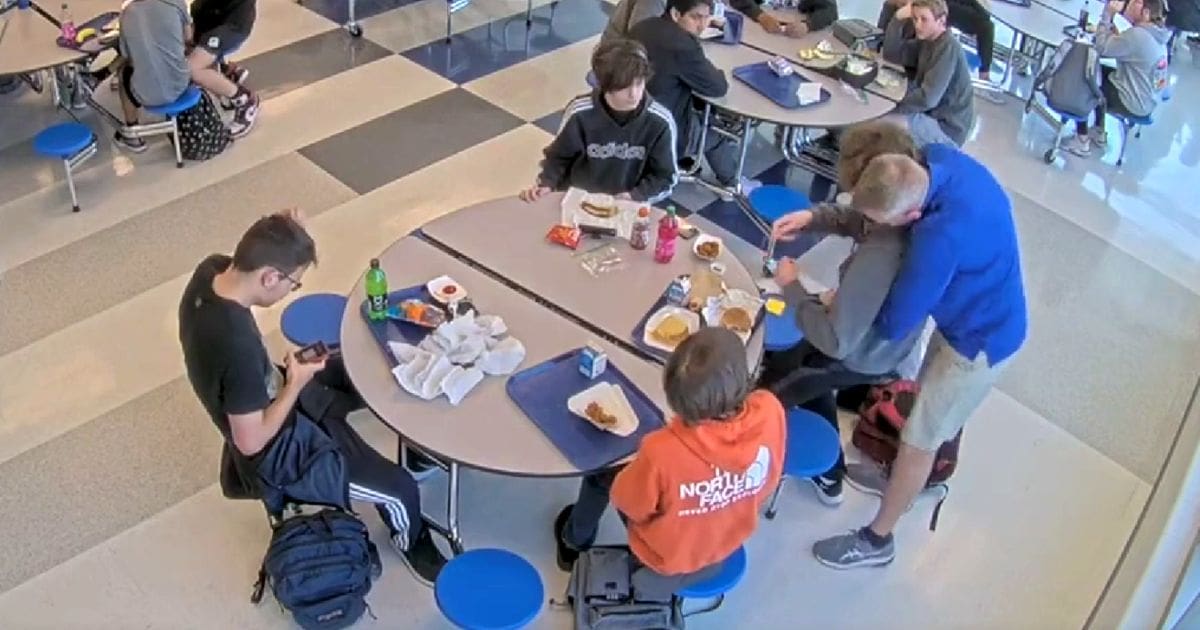 It was a normal day at Nebraska's Papillion La Vista Community Schools when the students were having lunch together, but suddenly a freshman started choking and was struggling to breathe. Choking cases in schools have been on a rise in the country, and it's so important that teachers and staff are educated on CPR.
Surveillance video shows basketball coach Joel Hueser using his laptop while on duty in the lunchroom. He notices freshman Riley Kelly struggling to breathe and jumps in to help. What a thoughtful coach he is because he's always ready to help his students, he reminds us of the best coach ever- Jesus Christ who could even reform the lives of thieves, murderers, and adulterers.
Riley said he had choked on his cheeseburger but 'he hadn't chewed it all the way' and that's why it got stuck in his throat. He tried removing the part stuck in his throat but couldn't. Students around him appeared to be unaware of what to do, but thank God for Coach Hueser who was there at the right place right time.
Coach Hueser held the teen with his arms around him and performed the Heimlich maneuver like a pro, in no time the food that was stuck in his throat was dislodged and the teen appeared to be relieved.
The coach had taken CPR training before and was able to handle the situation perfectly as he kept calm and did what he was supposed to do.
The video was watched by almost 200,000 people and received hundreds of comments from viewers all over the country. One user wrote, "What a great man! Just a hero!. I think everybody needs to learn That skill.
Another person commented, "Once he set his eyes on the child, he never looked away! Bravo! God Bless You Both!"
Someone wrote, "He's the real MVP god bless this man and he needs to be awarded with a Medal of Honor."
1 Corinthians 9:24 "Do you not know that in a race all the runners run, but only one receives the prize? So run that you may obtain it."
Our greatest coach is Jesus Christ who had only 3 years to train a group of 12 men who were anything but perfect but He worked with them and transformed them into holy men who gave their life for the sake of the gospel. He has placed pastors and apostles in our lives to train us in the ways of God.