Life is really hard for single mothers and their children who often have to live on a shoestring budget.
So when a stranger overheard one such single mom telling her son Zach that he could use $20 and no more to buy new shoes, it moved his heart so much that he offered to buy the boy any pair in the store.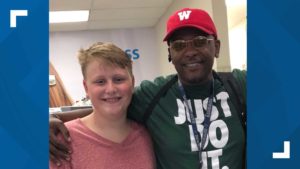 Mason was shopping at a discount store in Meridian when he saw the boy and his mother.
The mom Malisa Manguso was telling her son that things were tight and he had to pick out different shoes to try on.
She said, "I told him we had a $20 budget and to be wise with what we choose," That's when Mason overheard their conversation.
"She was working with a budget and I get that, we all get that at this time of the year, back to school," said Mason. "I asked him, 'so what type of shoes do you like?'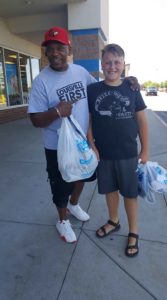 The boy told him, 'I just want something that's comfortable.' I was done! At that point, I said I'm going to get him whatever he wants."
Zach's mom was overwhelmed by what she heard from the rank stranger and decided to share a photo of Mason with her son on her Facebook to remember his act of kindness towards them.
Mason's act of kindness towards this single mom and her son has received thousands of likes online and gone viral, its stories like these which help restore our faith in humanity.