Laudate Mennonite Ensemble sings an a cappella rendition of 'Living Hope.'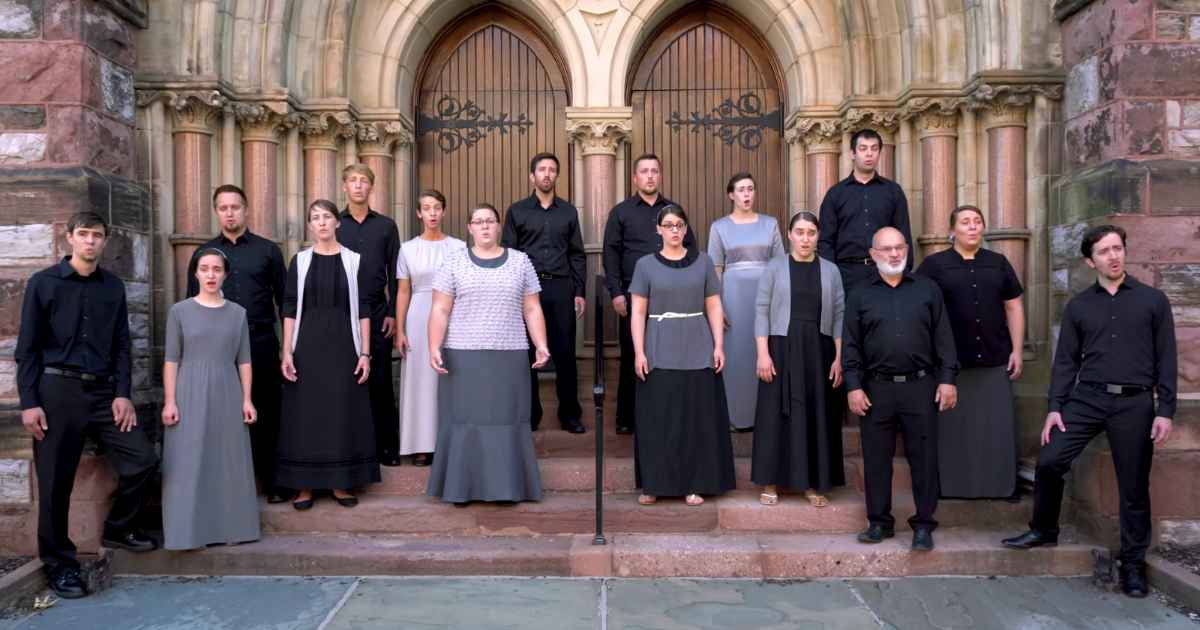 The music & lyrics of 'Living Hope' is composed by Christian musician Phil Wickham and Brian Johnson. The song was released as the lead single in 2018 and peaked at No. 10 on the US Hot Christian Songs chart.
How great the chasm that lay between us
How high the mountain I could not climb
In desperation, I turned to heaven
And spoke Your name into the night
Then through the darkness, Your loving-kindness
Tore through the shadows of my soul
The work is finished, the end is written
Jesus Christ, my living hope
'Living Hope' was released coinciding with Good Friday and Easter holidays. Phil Wickham wrote the song with Brian Johnson (Bethel Music) through text. Wickham says about the song, "God has rescued us from a place that we could never have rescued ourselves. Our future was death, but Jesus came in and brought life – a living hope – into our souls and into our lives. I love singing the truth of 'Living Hope,' and this song has already become an anthem at both of the churches where we lead. I hope anybody who gets to hear it not only sings along but their hearts' cling to it as well."
Who could imagine so great a mercy?
What heart could fathom such boundless grace?
The God of ages stepped down from glory
To wear my sin and bear my shame
The cross has spoken, I am forgiven
The King of kings calls me His own
Beautiful Savior, I'm Yours forever
Jesus Christ, my living hope
The acapella setting of 'Living Hope' by Laudate Mennonite Ensemble is truly stunning and we are blessed because Jesus Christ is our living hope.