Bling prodigy Logan Riman has been wowing everybody with his piano performances, recently he had the chance to perform with "Piano Man" Billy Joel himself.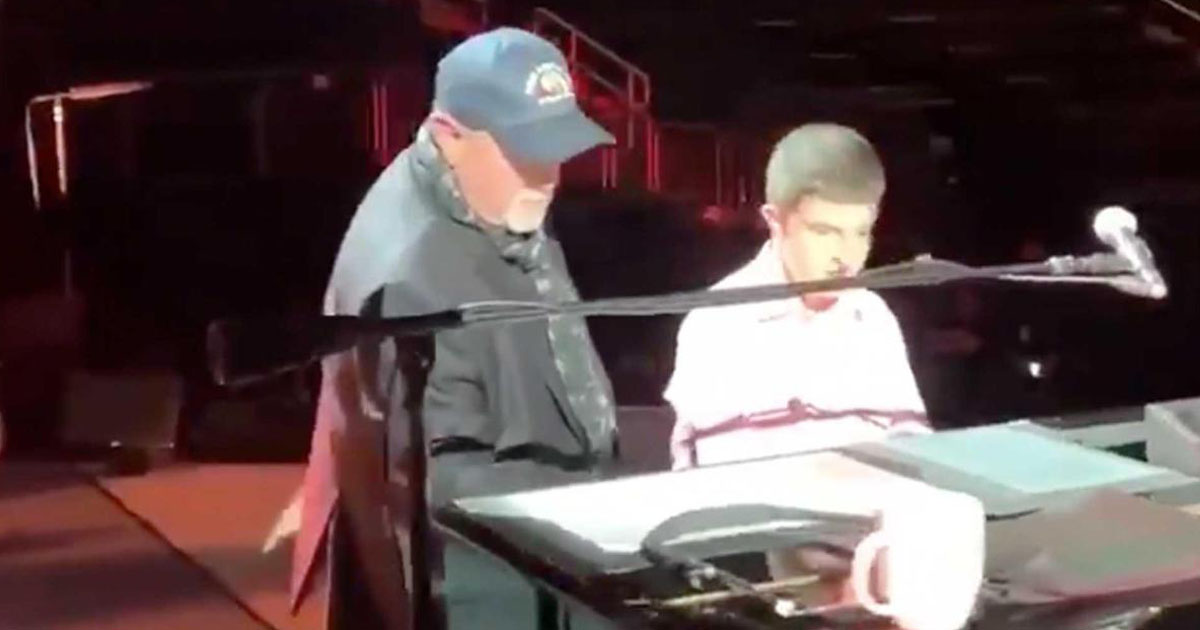 14-year-old Riman is a piano genius and has never allowed his blindness to come in the way of his performances, in April he played at Radio City Music Hall and called his act "Logan the Piano Man." Now he has added another achievement to his list by playing with the "Piano Man" himself, Billy Joel.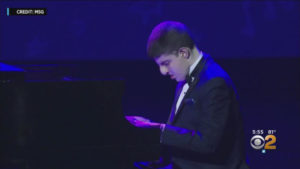 As Riman stunned audiences at Radio City Music Hall during the Garden of Dreams Foundation talent show, the leaders there at the foundation were impressed by him. So they arranged a surprise meeting between Riman and Billy Joel during his sound check at Madison Square Garden.
So when Riman went to MSG to meet Joel before his concert, he thought he would have time for only a hello, but then the legend Billy Joel did something extraordinary. "Out of nowhere, Mr. Billy Joel was gracious enough to ask Logan if he wanted to join him on stage to play," the teen's mother Leah Riman said.
Riman played "Piano Man," and was joined by Joel. They played a duet together in an empty arena, just music and them. "At Madison Square Garden… it was so cool. That was amazing," Riman said.
From the Great Stage to the World's Most Famous Arena ✨ #GDFTalentShow performer Logan joined @billyjoel at the piano during soundcheck at @TheGarden last Thursday! #DreamComeTrue #PianoMan #TBT [📹: Myrna Suarez] pic.twitter.com/dXTxTRjXax

— Garden of Dreams (@gardenofdreams) July 18, 2019
The teen is blind from birth, and music used to calm him as a baby. He began taking piano lessons when he was 2-years-old and today he is a music prodigy but it wasn't all so easy for him. "He gets bullied a lot, he gets judged a lot, but people shouldn't do that," his mother said. "He's an incredible child, very smart, you get to know him, give him a chance, you'll love him. Don't judge people, give them their chance."
Riman's mom hopes that the of him and Billy Joel performing together, "I am so thankful to Garden of Dreams for literally fulfilling his dream, my dream for him," she said. Now after meeting Joel, Logan is working on the superstar's song, "Scenes From an Italian Restaurant."
Logan Riman has shown the world that disability is no barrier to success, with your hard work and talent you can conquer any mountain.