Every year, countless American families pack up their vehicles and escape the city's hustle and bustle to seek serenity and adventure in the great outdoors. Camping, a beloved tradition, often brings joy, but it also carries potential risks. The family of Nante Niemi, an 8-year-old boy, recently experienced this duality during a camping trip in Michigan's Porcupine Mountain Wilderness State Park.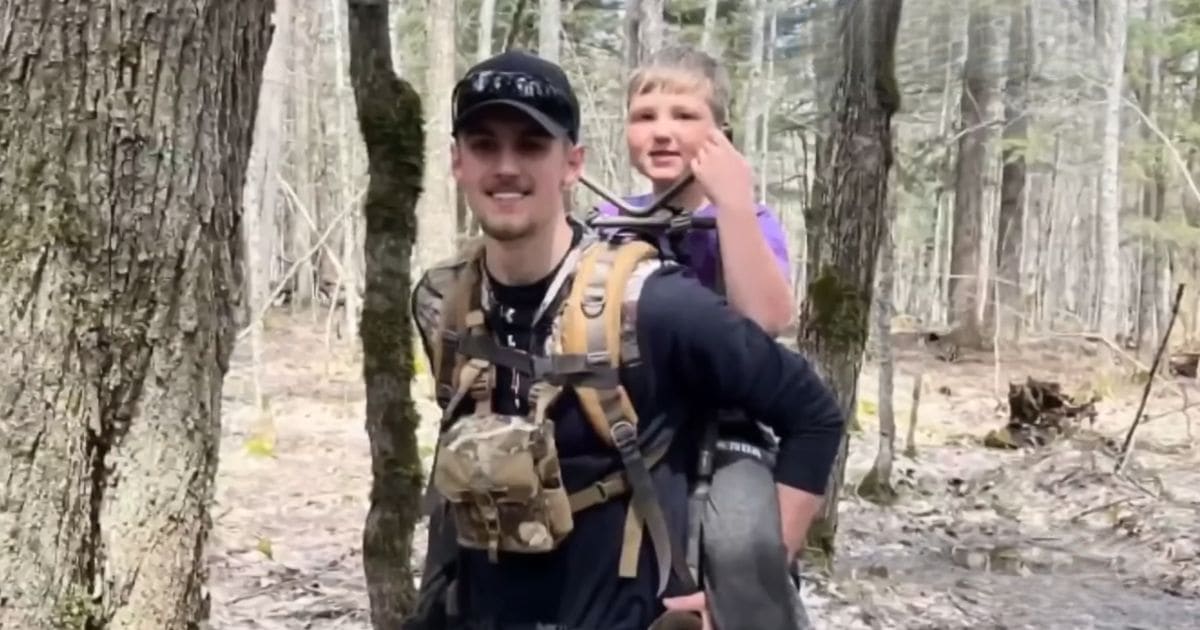 The Niemi family had ventured into the heart of the park, a remote landscape spanning over 60,000 acres, with hilly terrain and minimal cell service. The beauty of nature enveloped them, creating a seemingly perfect retreat. On a typical Saturday afternoon, the second grader Nante went out to gather firewood for the camp. However, excitement turned into terror when Nante disappeared.
The alarm was raised around 1 p.m., and a frantic search commenced. Search and rescue teams rallied together, scouring the expansive wilderness by land, air, and water. Over 150 people, including local community members and authorities, joined the search for the missing child, determined to bring him back safely.
Meanwhile, young Nante demonstrated a remarkable instinct for survival. In the harsh wilderness, he used the resources available to him. He sought shelter under a log, insulated himself with branches and leaves to retain body heat, and, demonstrating surprising resilience and resourcefulness, hydrated himself by eating clean snow in the absence of food.
After a grueling 48 hours, the search resulted in a sigh of relief for everyone involved. The hero of the day was 18-year-old Eli Talsma, a familiar face to Nante. The sight of Nante's small white sweatshirt was a beacon of hope that instantly melted the tension. Upon recognizing Eli, Nante called out to him, and the moment was filled with relief and joy. Eli swept Nante into his arms, offering him the safety and comfort he had been deprived of for two long days.
In their journey back to safety, Eli learned that while they were searching for Nante, he had been observing them. He had seen a police helicopter searching for him. This realization reinforced the importance of the community's relentless efforts.
In every way, this is a story of triumph over potential tragedy, a story of hope, resilience, and community spirit. It reminds us to always keep the faith, especially in the darkest hours, because sometimes, the most miraculous rescues come from the most unexpected places.
"So do not fear, for I am with you; do not be dismayed, for I am your God. I will strengthen you and help you; I will uphold you with my righteous right hand." Isaiah 41:10 (NIV)