Fishing – a tranquil pastime many of us adore, strapping on the gear, holding onto the pole, waiting for that thrilling jolt – the bite. But for Kevin Tindale, 52, and his son George, 15, their love for the sport takes an unconventional turn towards magnet fishing, a hobby that involves dragging large magnets across bodies of water to find hidden treasure.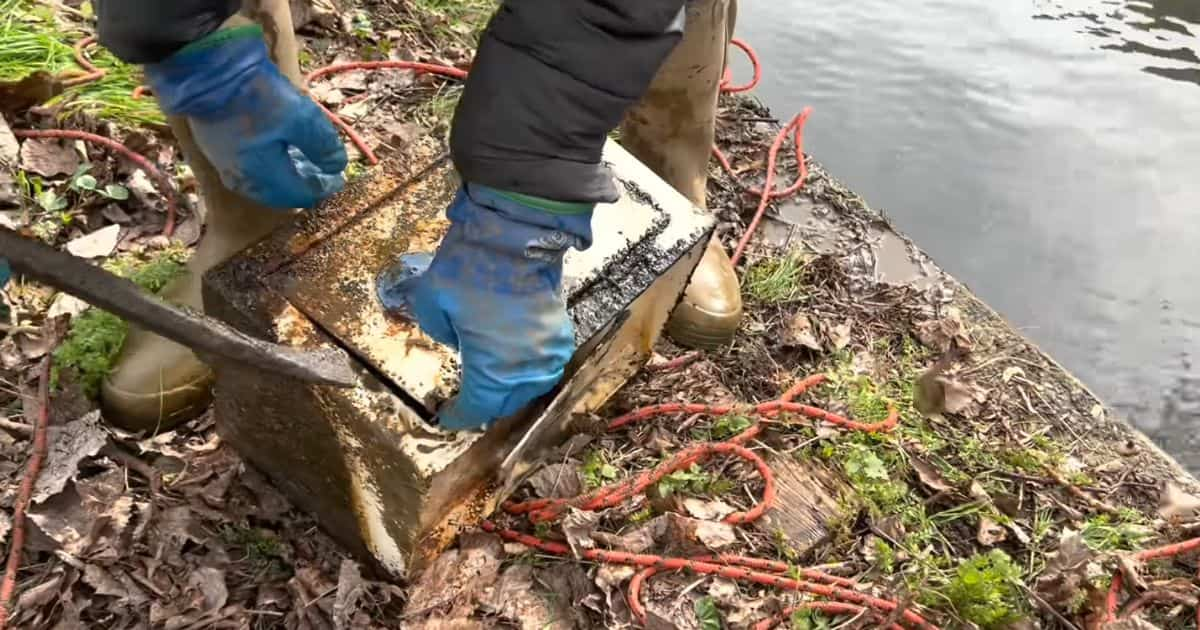 This unconventional hobby led to a remarkable discovery in early April 2022, that brought about not just a tangible treasure but also revealed the innate goodness of humanity.
The father and son duo, residing in the United Kingdom, were out for their usual magnet fishing when they pulled out a hefty and unexpected object from the water – a safe. A recorded YouTube video showed their surprise as they unearthed their unusual find. The surprises did not end there. Upon opening the safe, they discovered around $2,500 in Australian currency, which is equivalent to nearly $1,800 US dollars, along with some expired credit cards.
Rather than pocketing their surprising find, the Tindales felt compelled to return the money to its rightful owner. Armed with the name imprinted on the old credit cards – Rob Everett – they started their quest. It was later revealed that Rob and his business had been victims of a robbery back in 2000. The thief had thrown the safe into the water where Kevin and George were magnet fishing years later.
Rob was genuinely astounded by the integrity and honesty shown by the father-son duo. "For me, I just felt there are some really nice and good people in this world," he exclaimed. He admired their decision not to keep the money for themselves, stating, "They wanted to return the contents and the goods to the rightful owners. And I think that says a lot about humanity."
The Ripple Effect of Kindness
The heartwarming incident did not end there. In gratitude for their extraordinary honesty and kindness, Rob presented Kevin and George with a small reward. Further showcasing his appreciation, he also offered young George an internship at his wealth management company.
The act of kindness and honesty shown by Kevin and George not only restored faith in humanity for Rob but also set an inspiring example for many. The story reaffirms the goodness that still exists in the world, proving that a good deed can have ripple effects that extend beyond what we can perceive.
"And let us not grow weary of doing good, for in due season we will reap, if we do not give up." Galatians 6:9