Our mail carriers are making it to the headlines with their selfless acts of kindness. Now one mail carrier in Johnstown, Pennsylvania, is being praised after going above and beyond to help a disabled vet.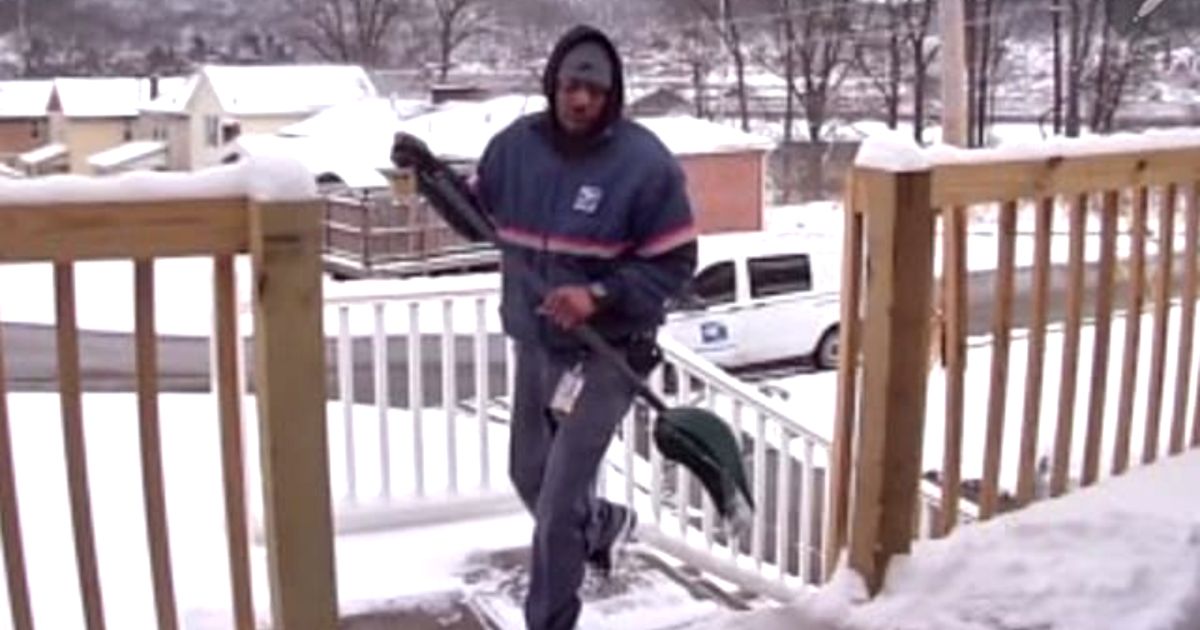 The recent storm in Penn. caused about 8 inches of snow to be dumped in the area putting people in a lot of discomforts as they had to shovel the snow off their front porches and steps.
The whole situation with the snow was particularly hard for disabled U.S veteran, Terri Halliday who lives in the 8th Ward, and has one leg amputated.
The vet got an alert on her mobile phone after her home security system tracked movement outside her front door. "I began watching on my phone, and I saw a mail delivery truck," she said.
What she saw next was shocking, because she saw the mail carrier get off the truck and come to her steps with a big shovel in hand. "The next thing I know, I see him coming up my steps with a snow shovel."
Halliday says she left the shovel close to the door so that it was handy for her to use when she wanted to clear the deck, but she cannot clear the steps due to her disability.
The retired vet was full of gratitude for the mail carrier who not only cleared the deck but also the steps. "He shoveled all the steps and cleared off my front deck. I was shocked but grateful," she said.
She claims that she's never spoken to each him before, apart from a hello during the time when she was at the end of her driveway in her power chair. But this time she went up to him and thanked him before he completed shoveling, and learned that his name was LeRon Britt.
His act of kindness meant a lot to Halliday and she decided to let people everywhere know of the amazing act of kindness he had done for her. She took to Facebook to share a picture of the man captured by her home security camera.
She added a heartwarming write-up to share how much this act touched her heart. "Being a Disabled Veteran with one leg this mail man went above and beyond here in Johnstown Pa. He shoveled my steps and small deck outside front door. Caught him on wireless doorbell. He went above and beyond which I was truly grateful for," she wrote in the post.
May we also be inspired by this thoughtful act of kindness by the mail carrier who could have just carried on delivering mails. But he decided to help the disabled veteran because he was brought up to respect our servicemen and women who have given up their life and limbs to protect us.