With all the criticism and calls for defunding the police growing louder day by day, one man from Minnesota is thanking a cop for his kindness and helping turn his life around after he was caught drunk driving in 2017.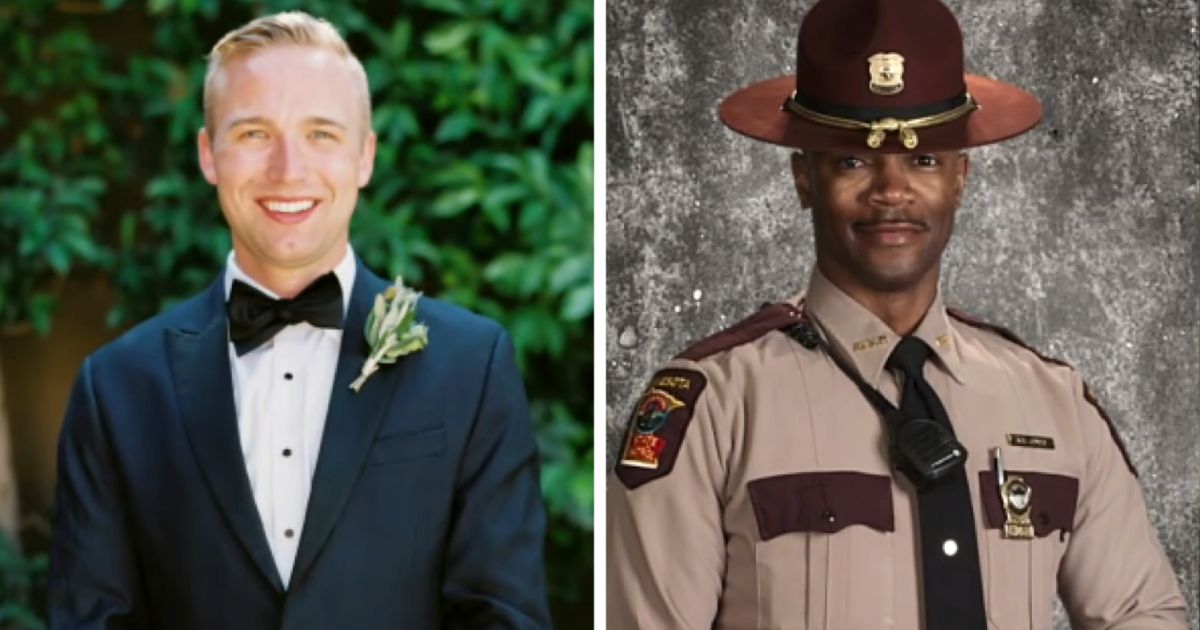 21-year-old Jake Bosacker took time off school and moved back home to get sober but got arrested for drinking and driving according to a post from the Minnesota Department of Public Safety.
Bosacker immediately got into trouble and recalled the incident saying, "I was downtown with some friends and tried to make it back home after having a few drinks," Bosacker said. Minnesota State Patrol Trooper Keenan Jones received the call about an erratic driver on the highway.
Jones said about the incident that occurred in 2017, "I had arrested two more impaired drivers that night. For a second there, I was like, 'I'm tired, I don't want to go out, I don't want to get one more, I don't want to do this paperwork,' " Jones recalled in the Minnesota DPS blog post. "But it wasn't in me to let it go. So out of good faith, I had to go investigate."
As soon as Jones arrived at the incident he saw Bosacker "covered in blood." He said, "He was pretty, pretty upset, emotional about what was going on," Jones said. Bosacker was frantic that he "had ruined every chance" of becoming a police officer someday. But what touched the heart of Bosacker was that Jones didn't condemn him but instead comforted him.
Speaking about that life-transforming incident he recalled the officer's words, "He said that my life isn't over and that there might be some work that needs to be done, but the journey can start tonight," he shared.
It's been four years now after that incident and Bosacker is free from addiction, married, and a college graduate. The two haven't met in person but have kept in touch all these years. Bosacker found a way to express his gratitude to Jones for all he did over a Zoom call where he thanked him. "Thank you for saving my life that night, and possibly somebody else's," Bosacker said.
Although he is still not sure about a future in law enforcement, Bosacker is optimistic as he says, "we'll just see where the road takes us." Meanwhile, Jones was deeply touched by the gratitude shown by Bosacker and said nobody ever thanked him in that way before.
He said in a Minnesota blog post, "Having somebody reach out to me to express gratitude, that's never happened to me in my career." He said. "I don't think you understand how much I appreciate it."