As the holiday season approaches, one small business owner in Gulf Breeze, Florida is spreading cheer to those in need. Michael Esmond, the owner of Gulf Breeze and Spas, has decided to pay the utility bills for 114 families who are struggling to make ends meet.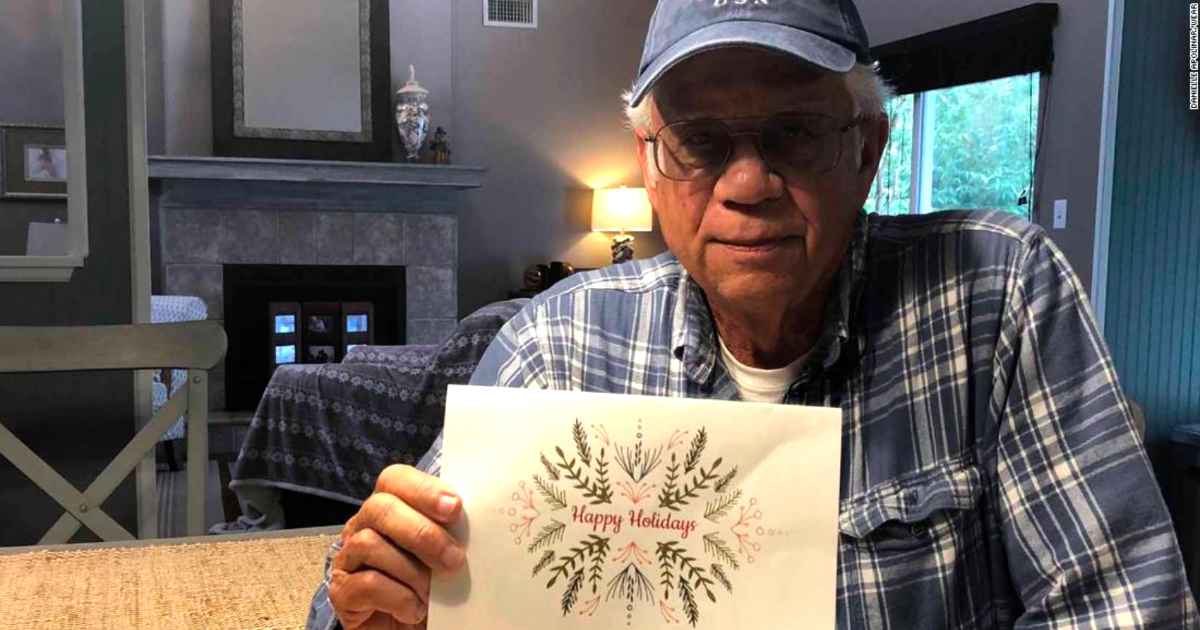 Michael knows firsthand the difficulties of struggling to pay bills and stay warm during the winter months. In 1983, he and his three daughters experienced a Christmas without heat or power during one of the coldest winters in Gulf Breeze. "I can relate to people suffering and not being able to pay bills," Michael said. "That's probably one of the biggest motivators for me because I've been there."
This year, Michael has given a total of $12,215.40 to his community, tripling the number of families he helped last year. "We've had a good year, and that's why I want to share what I have with the people who need it," Michael said. "People can't afford to pay their bills and put food on the table, so I hope doing my part and paying some bills for these folks takes a little bit of stress off of them around Christmas time."
Michael's generosity and compassion are truly heartwarming, especially during a year that has been filled with so much uncertainty and struggle for so many people. His selfless act of kindness is a reminder of the power of giving and the importance of supporting our neighbors and communities.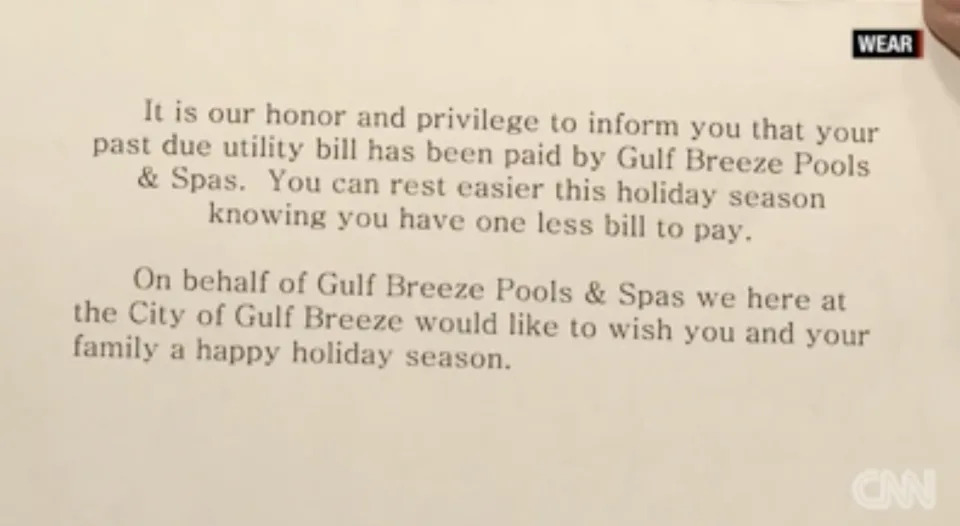 As Michael said, "This year to me probably is more meaningful than last year with the pandemic and all the people out of work having to stay home." We can all learn from his example and find ways to give back to those in need, whether it's through small acts of kindness or larger gestures like covering someone's utility bill.
Michael's selfless act of kindness is a reminder that there is always something we can do to make a difference in the lives of others, and that the holiday season is the perfect time to do it. May God continue to bless Michael as he takes care of his community with his giving heart.
This post was originally published on Dec 14, 2020