On a seemingly random Friday afternoon, the Pit Stop gas station in Lemmon, South Dakota, became the site of a life-saving event that forged an unbreakable bond between three men: Wally Dauwen, his nephew Mason Dauwen, and Ron Dragoo.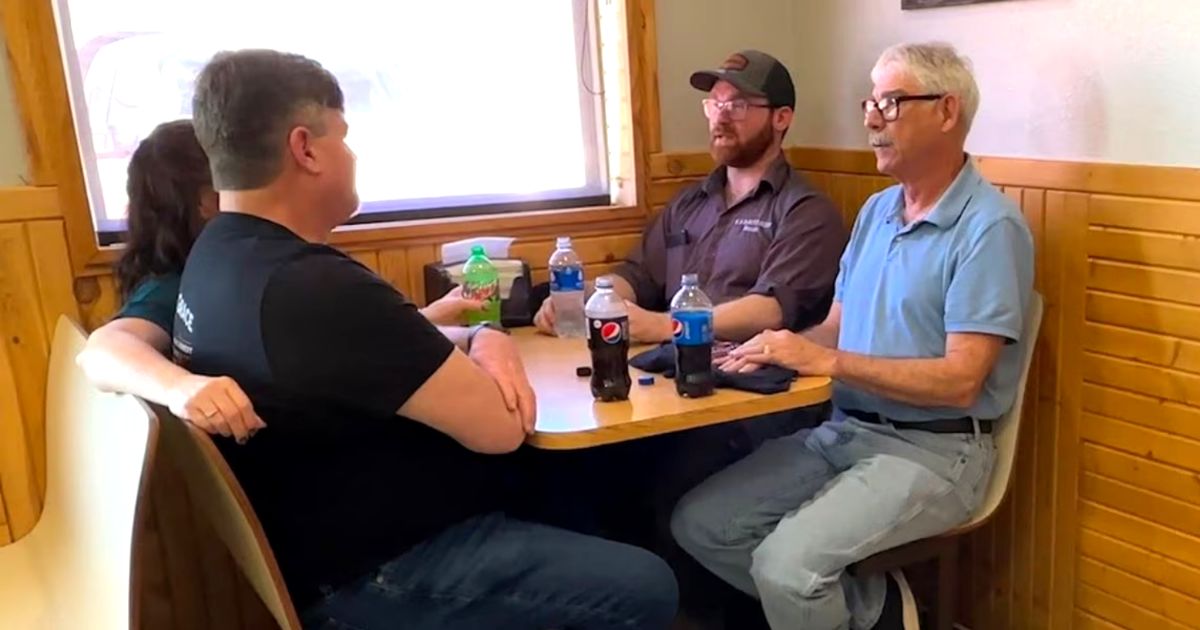 Mason always carries a small cross in his pocket as a reminder that God is with him and has even made crosses for others, including Ron and his uncle Wally. Wally, who also carries his cross at all times, was sitting with Ron in the gas station booth during his lunch break when Ron suddenly collapsed.
Ron had suffered a cardiac arrest, and without hesitation, Wally sprang into action and began administering CPR. He had a coworker call 911 and kept performing compressions until Mason, who had been paged as a volunteer firefighter, arrived and took over. Together, they performed over 800 compressions, refusing to give up until Ron's heartbeat was restored.
Reflecting on that day, Wally recalls the moment Ron's heart stopped and the ensuing chaos. "Ron went into the office. Then he sat down and started talking to me. Then he just went limp. He died." Ron, too, remembers the incident vividly. "My heart just stopped. Luckily, I was sitting in that booth with Wally across from me," he said.
Thereafter, Ron was transported to the hospital, where he received a pacemaker and a defibrillator. Despite the grim statistics surrounding cardiac arrests, Ron survived without any brain injury. "Patients who have cardiac arrest in the hospital, 22% survive. Of that 22% that survived, only 10% survived without brain injury. And that's in the hospital. I was in a gas station in Lemmon, South Dakota with my angels," Ron said, marveling at the miraculous nature of his survival.
For Ron, the experience has been life-changing, and he expressed his hope and confidence in God, saying that he is seeking to find his purpose following the incident. "God will let me know. There's a reason," he said. Mason, too, has been forever changed by the experience. He admitted that it was the first time he had ever performed CPR on someone, and it worked.
In the weeks since Ron's cardiac arrest, he and Mason have discovered that they share a birthday and have plans to celebrate together in September.