What was supposed to be only a few hours of driving turned into a week-long fight for survival for an 81-year-old man who was on his way to his family home in Nevada from California.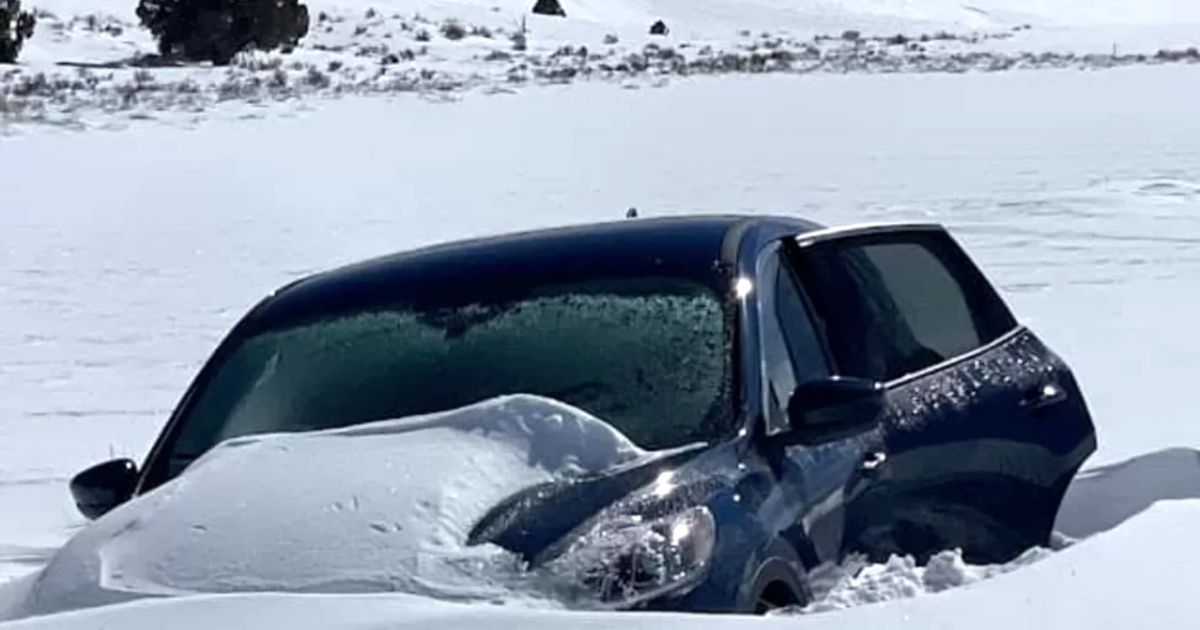 Jerry Jouret, had set out on his journey towards Gardnerville, Nevada on the 24th of Feb, despite the inclement weather, thinking that it was not gonna be as bad as it was. Unfortunately, his vehicle got stuck in a snowbank after he decided to drive through a smaller route.
However, the 81-year-old came prepared for the occasion which provided him just enough strength to stay alive until rescuers came to his aid. He had a light quilt and a bath towel to keep him warm and survived on water and croissants, which he bought just before the trip.
According to Lt. Nathaniel Derr of the Inyo County Sheriff's Office, Jouret was able to survive by rationing the box of croissants he had and eating small bits of them to get through.
Jouret was careful with his SUV's gas and battery, using them sparingly and turning on the vehicle only occasionally to warm up. However, on the third day, while he was rolling up the electric window, the car battery died, leaving the window open a few inches for the rest of his adventure.
"He was actually prepared, unlike some people for traveling in the winter, so he did have some warm clothes. He was able to run his heater for short periods of time to keep him warm, long enough to actually make it through until we could get to him," the lieutenant explained.
The Inyo county Search and rescue had received a call for a missing person but due to the weather, the search, and rescue effort was delayed. Jouret and his car were then spotted on 2nd March from the sky and were extracted from the spot.
"We had a helicopter that was assigned to the search that was able to locate, um, a little bit of his car sticking out of the snow and miraculously. He heard the helicopter and put his hand out the window of the driver's side window and started waving, um..to show us that he was actually alive."
Jerry was airlifted to the hospital and was discharged the same evening.