Mat and Savanna Shaw's cover of 'The Prayer' surely sent chills up and down the spine. The father-daughter duo sang the famous song at their Christmas Concert at Eccles Theater.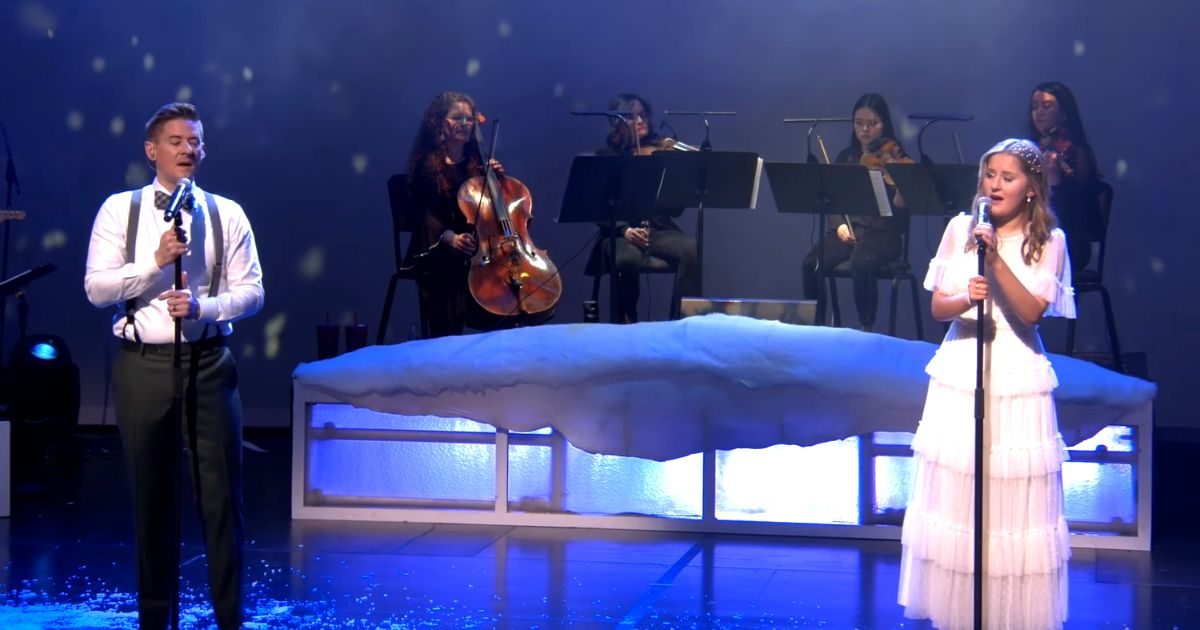 The Shaws started to upload their videos on YouTube during the start of the pandemic last 2020. They also released their first album titled, Picture This, in the same year. It climbed to the number one spot of Billboard's Emerging Artists.
Many admire the vocal prowess of this father-daughter tandem. Their cover of 'The Prayer' was just uploaded a couple of days back and yet, it now has more than 27K views, hundreds of comments, and thousands of likes.
They wrote, "Our prayer for you and for 2022 is that life will be kind. We pray that 'every heart that's broken will be mended.' We hope that 'we will remember we are all God's children.'"
Their followers are raving about their latest video. One of them wrote, "What a perfect way to begin this Sunday. Your voices and harmonies warm my heart and give me goosebumps. You two have given so many hope and faith during these past two trying years. Infinite gratitude."
Someone also commented, "My husband and I stayed with a dying friend at the hospital recently and I wanted our friend to hear you sing this. It was playing when he left this world. You two have such an amazing sound. I can't begin to explain how this touched me at the moment. God truly blessed you with beautiful voices."
Guess their music is not only a feast to the ears, but it also brings comfort to those who need it most. May we use our talents and skills to primarily honor God and to serve others. May we maximize and develop them to bless others to glorify God.
Need to find a place, guide us with your grace
Give us faith so we'll be safe
May we consistently look to God to guide and keep us safe especially at this trying time.