Mat and Savanna Shaw, a father and daughter duo, have recently released a rendition of 'Lullaby, My Love' that beautifully explores the eternal nature of love, drawing inspiration from 1 Corinthians chapter 13, which declares, "the greatest of these is love."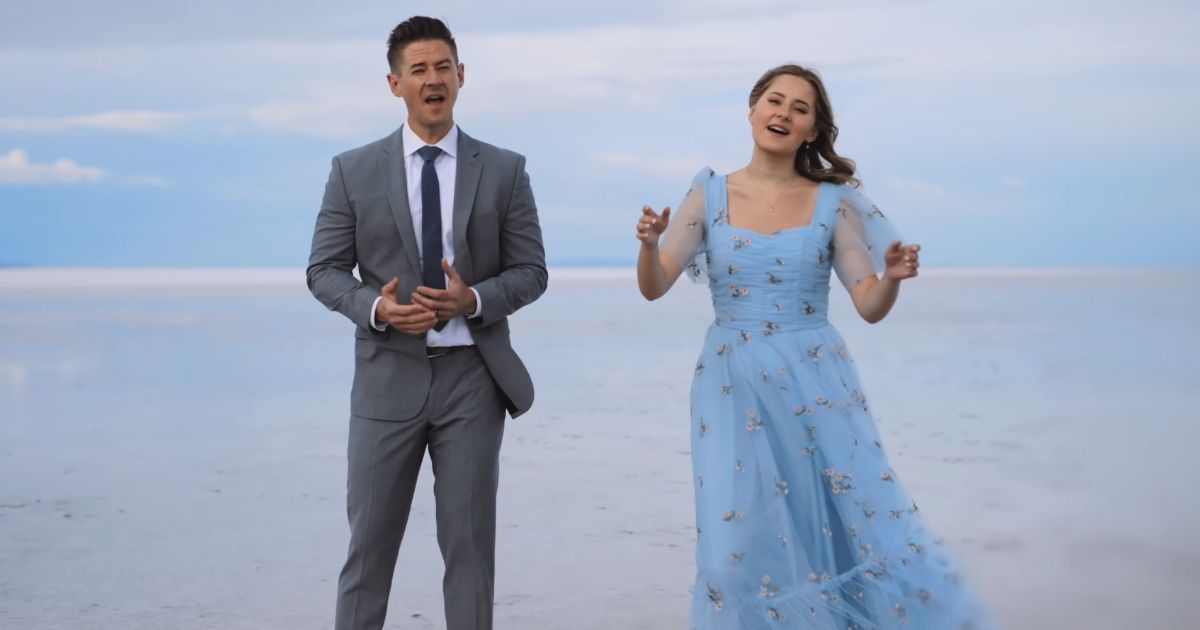 The Shaws captivated the hearts of many with their soul-stirring performance posted on YouTube. The song dives deep into the idea that neither distance nor death can extinguish the love between a father and daughter. The emotive lyrics harmonize seamlessly with the duo's remarkable vocal talents, echoing the Biblical principle that "love never fails."
The song's second verse says that no matter where each is, their love and protection are always within reach. Before the video's conclusion, Mat Shaw delivers a heartfelt line: "And when my time is done, and I am up above, you always will, you always have, my love." The moment underscores that even the finality of death cannot put an end to a father's love for his daughter.
Not to be overlooked is the stunning cinematography that accompanies the vocals. Filmed in a desert-like landscape, the video offers viewers multiple expansive shots of the scenery, adding an extra layer of grandeur to the already impactful performance.
Even though their performance and the song are beautiful, there is a tragic story behind this music video. While en route to the salt flats to film the video, Mat and Savanna were informed of a heartbreaking local event. A 16-year-old girl, celebrating the end of the school year with friends, was killed when a large rock tethered to her hammock broke and fell on her.
Deeply moved by this tragedy, the Shaws decided to modify their video to encapsulate the new emotions they were feeling. Savanna starts the video alone, as if she has been left behind by a loved one who has passed on. She sings comfort to herself, yearning for "angels" to come circling.
Mat then appears as if in a dream, providing his daughter the comfort and reassurance she seeks. Towards the end of the video, Mat slowly fades away behind Savanna, leaving her physically alone but emotionally strengthened, as she walks into the sunset but never alone in her journey.
"Love bears all things, believes all things, hopes all things, endures all things." – 1 Corinthians 13:7