The BYU Noteworthy group sings a stunning and spirit filled rendition of 'O Holy Night'.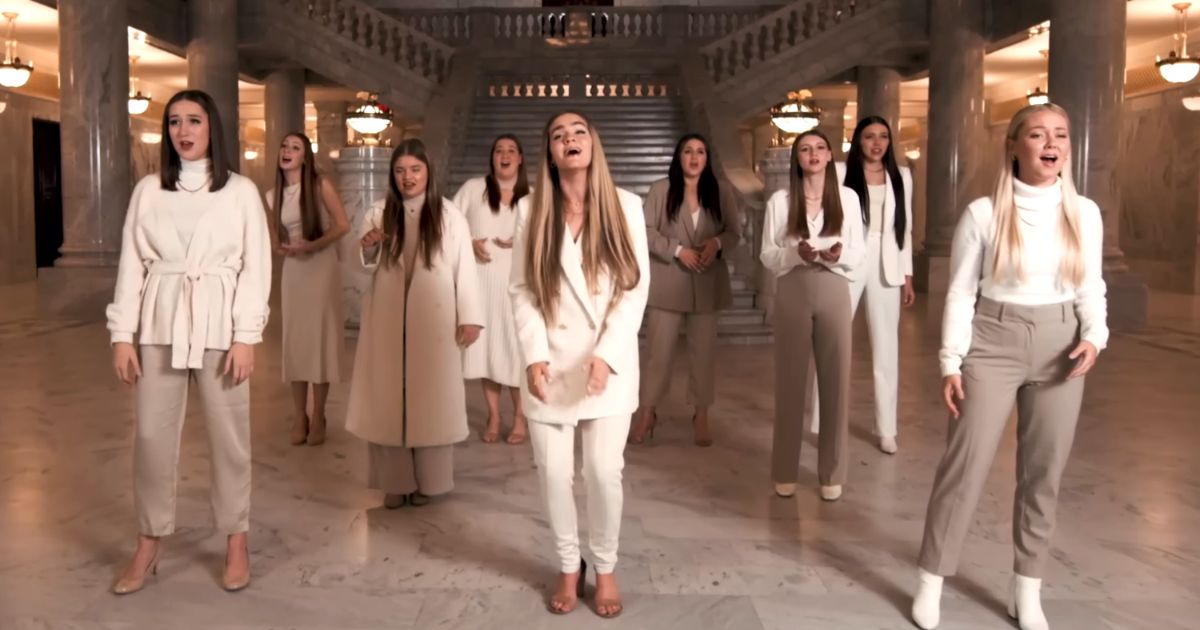 The talented a cappella group from Brigham Young University performs the Christmas song, in their magnificent voices, giving glory to God and bringing the lyrics to live with a splendid musical arrangement that is sure to cheer up listeners and kindle the spirit of Christmas inside.
The Christmas Carol 'O Holy Night' is based on a French-language poem by poet Placide Cappeau, written in 1843. It was set to music by Adolophe Adam in 1847. The song was then translated to English by John Sullivan Dwight.
The song with its wide vocal range makes it one of the most difficult Christmas songs to sing properly by just anybody. As such, the acappela group rendered it perfectly, indicating of the obvious talents that the group is comprised of.
O holy night! The stars are brightly shining,
It is the night of our dear Saviour's birth.
Long lay the world in sin and error pining,

Till He appeared and the soul felt its worth.
A thrill of hope, the weary world rejoices,
For yonder breaks a new and glorious morn.

Fall on your knees! O hear the angel voices!
O night divine, O night when Christ was born;
O night divine, O night, O night Divine.
The song is a reflection upon the birth and significance of Jesus Christ. And His mission to redeemed humanity from the dangers of sin.
The lyrics of the song explains itself as to how, divine was the night when humanity's Saviour was born into this world full of sin and error. His birth was such a relieve for humanity, hopeless and wallowing in its sinfulness. The world was filled with joy and hope was regained when Jesus was born.
We are called upon to worship him on our knees and give praise to Him, whose law is love and whose gospel is peace. In his name there shall always be victory, as He breaks all of the chains that binds us to sin. Come, let us worship His holy name.
"…that at the name of Jesus every knee should bow, in heaven and on earth and under the earth, and every tongue declare that Jesus Christ is Lord, to the glory of God the Father." Philippians 2:10‭-‬11 (NLT)